ENTERTAINMENT
Jon Bon Jovi's son Jesse proposes to longtime girlfriend
Jon Bon Jovi (aka Bongiovi) and his childhood sweetheart Dorothea Hurley have been together for 33 years this year, and in that time they've welcomed four children.
The pair first met when they were 18, when the Livin' on a Prayer singer tried to copy the answers from Hurley's page during a history test.
Since then, they've been inseparable and wholly committed to their close-knit family which is made up of their now adult kids, Stephanie, Jesse, Jacob and Romeo.
Here's everything you need to know about the Bongiovi children:
READ MORE: Love Stories: How Jon Bon Jovi 'got it right the first time' when he married his high school sweetheart Dorothea
Jesse Bongiovi
27-year-old Jesse Bongiovi is engaged!
The entrepreneur, who is co-founded the wine company, Hampton Water Rosé, with his dad and french winemaker Gérard Bertrand, proposed on August 1, 2022.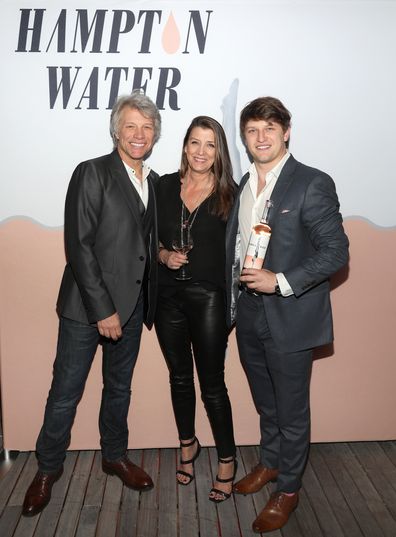 Jesse shared photos from his proposal to his longtime girlfriend, Jesse Light on Instagram, with the pair looking positively thrilled in each other's arms.
Bongiovi chose a romantic location at the family's East Hampton home to propose and reportedly popped the question in front of his dad and his fiancée's family.
For a daily dose of 9Honey, subscribe to our newsletter here
READ MORE: 5 things we know about Millie Bobby Brown's boyfriend Jake Bongiovi
Per Page Six, the couple then took the group and their dog, Bella, to The Surf Lodge Deck restaurant in Montauk, New York, to celebrate.
As well as his exciting new life with Light, Jesse has surfaced as one of the most successful young entrepreneurs in the US, thanks to he and his dad's new business.
The year that Hampton Water Rose was launched, the line was named the top-ranked rosé in Wine Spectator's Top 100 Wines of 2018.
The father and son were driven to launch their business thanks to their luxurious and warm summers spent at their Hamptons family home, enjoying many a bottle of French rosé.
Prior to this success, Jesse attended Notre Dame College where he played college football and graduated with a degree in political science and business economics.
Stephanie Rose Bongiovi
The eldest of the Bongiovi clan, Stephanie Rose, 29, has lived a relatively private life through the years, but she has sadly seen some deeply harrowing experiences in her life too.
In 2012, Stephanie was found in her dorm room at Hamilton College after overdosing on heroin. After she was sent to the hospital, she was arrested with a friend for being in possession of the drug, as well as marijuana and drug paraphernalia.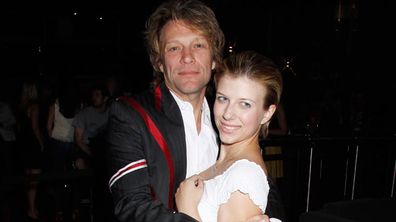 Her father spoke to Metro UK in 2012 about the experience.
"It was my worst moment as a father," he revealed. "The first thing she said was, 'I'm all right', but then she said this is what happened. You wake up, you shake it off and put your shoes on and say okay, I am on the way home.'"
He added that he had every confidence his daughter would fight her addiction: "Steph is a great kid… She was doing great.
"Then a sudden and steep decline… but then you surround them [your children] with best help and love and move on, and that's where we're at with it."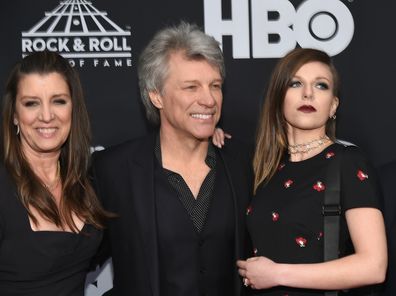 The charges were later dropped via New York's 'Good Samaritan' law, which encourages reporting of overdoses to prevent deaths.
These days Stephanie is doing incredibly well. She now works as a freelance TV producer, having previously worked for The Weinstein Company and on The Daily Show at Vice Media.
Jacob Bongiovi
Jacob, better known as Jake Bongiovi is Dorothea and Jon's third child. He's made it into headlines lately thanks to his relationship with Stranger Things star Millie Bobby Brown.
The 20-year-old is currently a student at Syracuse University in New York, and went public with Brown in November last year.
They later stunned fans when they appeared on the 2022 BAFTAs red carpet together in London in March this year.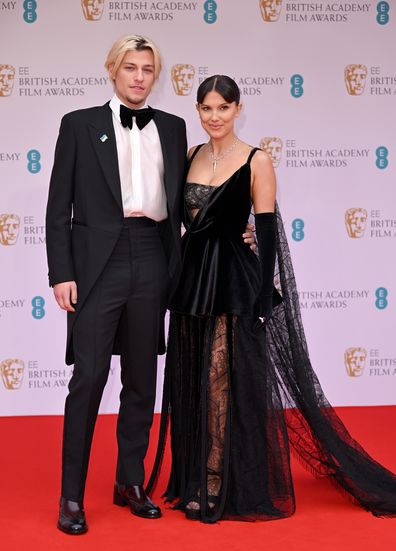 It appears the youngster's interests lie in acting, with him describing himself as an actor on his Instagram page.
But recently Jake spruiked some content for Versace, where he shared some model shots for the major fashion brand and their work with retail company Farfetch.
He also recently appeared in a promotional video for Cher and Versace's most recent collaboration, called 'Chersace' which aimed to celebrate pride month in June.
Jake featured as a newsreader in a playful video that revealed the new collection.
Romeo Bongiovi
The youngest of the Bongiovis, Romeo is just 18 and currently attends high school in Manhattan.
He doesn't have a public Instagram handle and tends to keep a low profile.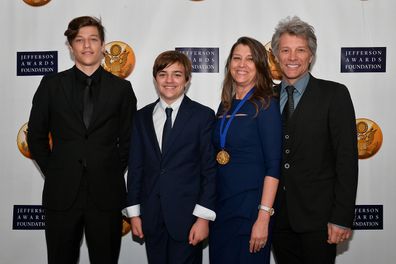 Not much else is known about Romeo other than he doesn't share his father's same passion for music, and even refused to attend his shows as a child.
One thing that's clear? His parents are keen for their youngest to graduate high school , with Dorothea telling People in 2020: "I might finally get out of high school!"
While speaking of her plans for when the COVID-19 quarantine ended, she added: "Just not being stuck to a schedule and being able to travel [will be nice], but we like to see our kids. It's not like we're going to disappear."
Share this news on your Fb,Twitter and Whatsapp
Times News Express – Breaking News Updates – Latest News Headlines
Times News Express||USA NEWS||WORLD NEWS||CELEBRITY NEWS||POLITICS||TOP STORIES