ENTERTAINMENT
Kate Middleton counters Prince Harry, Meghan Markle smears with critical new hire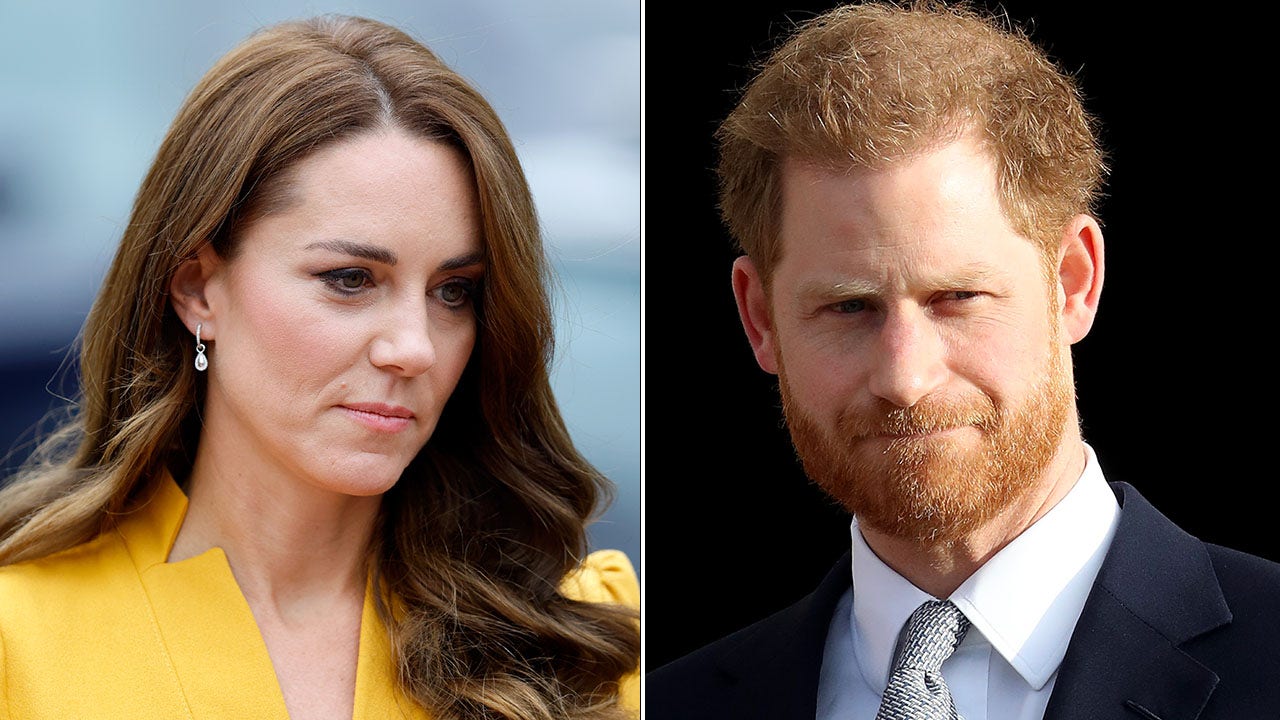 After Prince Harry and Meghan Markle's back-to-back tell-alls, Kate Middleton is strengthening her royal circle.
The Princess of Wales, five months into her role following Queen Elizabeth II's passing, has hired a "public relations guru" as her new private secretary, The Sunday Times of London reported.
According to the outlet, Alice Corfield has been chosen to be the mother of three's "right-hand woman and most senior aide" at Kensington Palace. Corfield, 51, is a mother of three and former air stewardess who worked for celebrity chef Jamie Oliver as head of campaigns from 2015 to 2020.
Word is the princess personally chose Corfield, who is known for her no-nonsense approach. Middleton was reportedly seeking "a different kind of courtier" to help step up her public work. The 41-year-old launched her Royal Foundation Centre for Early Childhood in June 2021, which is building on work she has been developing for a decade.
KATE MIDDLETON DISCUSSES RAISING CHILDREN IN TODAYS WORLD AMID BRITISH ROYAL FAMILY DRAMA: 'IT IS TOUGH'
Corfield didn't immediately respond to Fox News Digital's request for comment.
"This choice of Alice is not as outlandish as many are claiming," royal commentator Hilary Fordwich told Fox News Digital. "What is certain is that it won't be 'business as usual' for the princess. It can't be. Prince Harry changed all that when he took the gloves off. When the going gets tough, the tough get going, and the Princess of Wales is made of tougher stalwart stuff than her quiet demeanor might belie.
"The best course is to continue to focus on others," Fordwich added. "Alice has the track record for such. She is touted as being the mastermind behind Chef Jamie Oliver's focus on food education and free meals in schools. Together, as long as the Princess of Wales and Alice stick to the high road, they'll soar raising the young next generation with them as they plow ahead."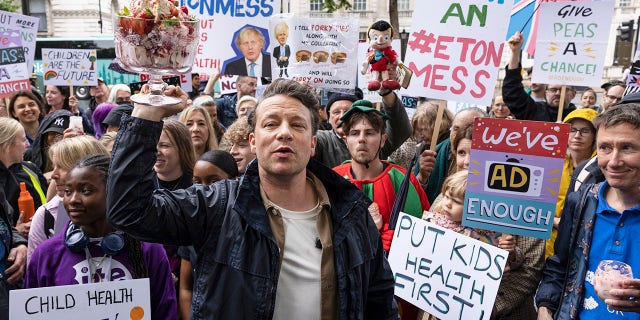 Middleton and her husband, Prince William, found themselves tangled in drama leading up to 2023. In December, the couple's first trip to the U.S. in eight years for the Earthshot Prize was clouded by the Duke and Duchess of Sussex's Netflix docuseries "Harry & Meghan." The six-part special highlighted tensions between William, 40, and his younger brother as the Sussexes detailed their struggles with royal life.
Then, on Jan. 10, Harry's explosive memoir "Spare" hit bookshelves. In it, the 38-year-old claimed Middleton made Markle, 41, cry leading up to their royal wedding. The former American actress became the Duchess of Sussex when she married the British prince in 2018.
CLICK HERE TO SIGN UP FOR THE ENTERTAINMENT NEWSLETTER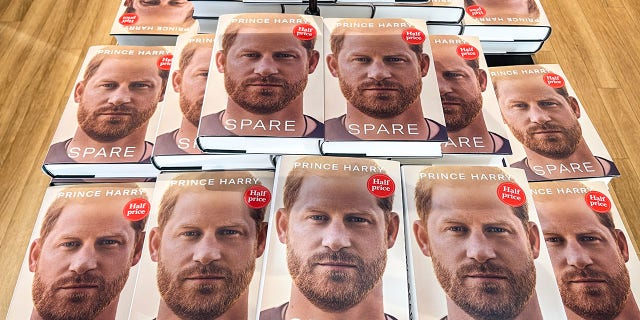 In "Spare," Harry recounted a longstanding sibling rivalry that worsened after he began dating the former "Suits" star. He also claimed that both William and Middleton encouraged him to wear a Nazi uniform to a costume party in 2005, insisting they "howled" with laughter when they saw it. In an interview with ITV to promote the book, Harry said he wants reconciliation with his family, but there must be "accountability" first.
Buckingham Palace officials have declined to comment on any of the allegations made in Harry's book. A spokesperson for King Charles III didn't immediately respond to Fox News Digital's request for comment. A spokesperson for Kensington Palace, which represents the Prince and Princess of Wales, told Fox News Digital it doesn't have a comment. Allies of the royal family have pushed back on Harry's claims, largely anonymously.
KATE MIDDLETON SHARES PHOTO OF HERSELF AS A BABY AS PART OF EARLY CHILDHOOD CAMPAIGN
In early 2020, the Duke and Duchess of Sussex announced they were quitting royal duties and moving to North America, citing what they said were the unbearable intrusions and racist attitudes of the British media. They now live in Montecito, California, with their two young children.
"I do think the Princess of Wales needs a trusted confidante now more than ever," Kinsey Schofield, host of the "To Di For Daily" podcast, told Fox News Digital. "She needs to build a support team around her that helps her feel confident and safe … as she has been unfairly attacked in recent years by her brother-in-law and his wife.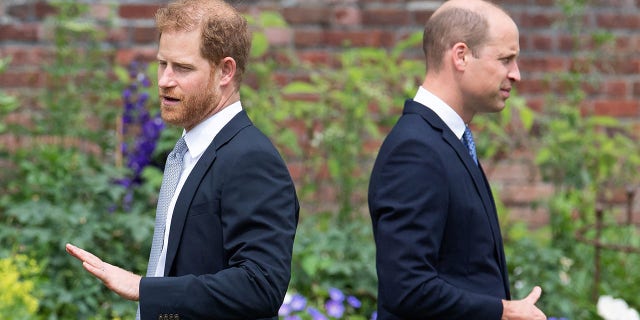 "Between Megxit and the death of Queen Elizabeth II, the Prince and Princess of Wales have had to take on much more responsibility, so a strong support system is crucial," Schofield shared. "The biggest piece of advice I would give someone like Ms. Corfield is to champion William and Catherine while understanding the larger objectives of the institution. There has always been infighting between different palace offices, but the king's team and Prince William/Catherine's team have got to show unity over the next few years to ensure the longevity of the monarchy."
Corfield will replace Hannah Cockburn-Logie, a diplomat with the Foreign and Commonwealth Office, who left the role last fall after nearly three years.
KATE MIDDLETON LAUNCHES NEW INSTAGRAM ACCOUNT
"I think it's no small coincidence that Alice Corfield started as a flight attendant at Virgin Airlines," Christopher Andersen, author of "The King," told Fox News Digital. "After all, Kate's mother, Carole Middleton, worked as a flight attendant at British Airways for years before starting her multimillion-dollar party supply business. I'm sure Kate must have recognized in Corfield the same sort of drive and no-nonsense determination her mother has — necessary qualities if, as it's being predicted, Corfield is being brought in to 'shake things up.'"
Fordwich pointed out that the Prince and Princess of Wales needed a new kind of palace aide to help them navigate public scrutiny. As heir to the throne, William will need to prove that the monarchy is both modern and relevant to the country.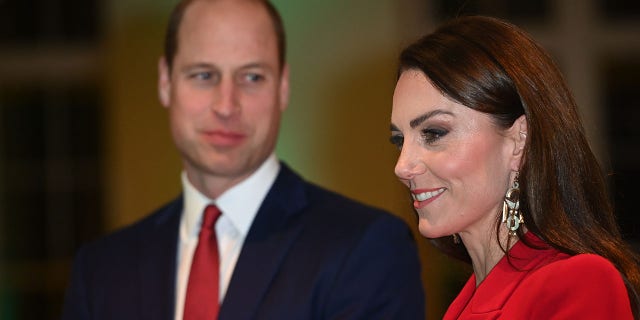 "By focusing on her 'Shaping Us' initiative for early childhood development, the Princess of Wales has, admirably, taken the high road even after the derogatory commentary regarding her character, dished out by her formerly close brother-in-law, Prince Harry," Fordwich explained. "Remaining empathetic to others resulted in the British public returning that empathy, praising her for her stoic stance.
"Alice, by all accounts, brings 'loud' characteristics which are in stark contrast to the Princess of Wales," Fordwich continued. "In business, it's beneficial to surround oneself with a variety of people who will approach situations, scandals, successes and strategies in different ways. With a solid middle-class working background growing up in the family business, [the princess] was nurtured by her dynamic and straight-talking entrepreneurial mother Carole.
KATE MIDDLETON RADIATES AS ULTIMATE LADY IN RED DURING HER CHARITY CAMPAIGN
"The Princess of Wales, who is widely commended for her efforts with early years issues and has quietly observed, convened and encouraged other good causes, is certainly taking a bold step in securing this 'unusual fit' which might make for rather choppy waters ahead."
Schofield noted there's another significant reason Corwich was personally selected by the princess.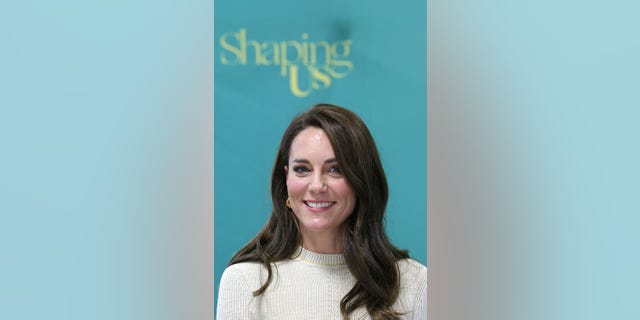 "The Princess of Wales has faced some criticism over her early learning campaign in recent weeks," said Schofield. "'Can she do something beyond wearing pretty clothes and raising awareness?' Alice Corfield is a doer. She follows through. Her campaigns are well-thought-out and successful. This gives [the princess] the perfect opportunity to take her early learning campaign to the next level. Together, the two can create tangible initiatives that will shut down any detractors. And based on Alice's dynamic personality, I imagine the pair will have some fun throughout the process.
"Both women have a low tolerance for drama."
MEGHAN MARKLE, KATE MIDDLETON'S ROYAL TAILOR SPEAKS OUT ON FALLOUT AMID PRINCE HARRY'S 'SPARE' RELEASE
Fordwich suspected that whether the Sussexes release another tell-all or not, Middleton will continue the "never complain, never explain" approach.
"She is known for her positivity, and she has aimed, with every step she has taken, to funnel all focus onto those she is serving," Fordwich said. "This is when the royals are all at their best. In taking the traditional approach of never complaining nor never explaining instead of complaining about her position, leveraging the focus to spotlight causes has been, by all measures, a success to date.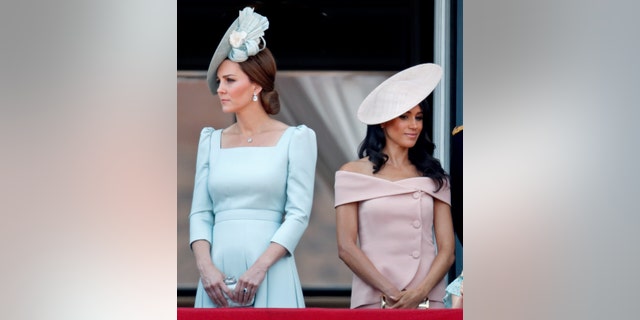 CLICK HERE TO GET THE FOX NEWS APP
"As long as neither is tempted to stray off course nor to get stuck in the mud others sling at them, as long as they steer straight ahead remaining mission focused, they'll win out in the end," Fordwich added.
The Associated Press contributed to this report.
Share this news on your Fb,Twitter and Whatsapp
Times News Express – Breaking News Updates – Latest News Headlines
Times News Express||USA NEWS||WORLD NEWS||CELEBRITY NEWS||POLITICS||TOP STORIES