Movie/review
Black Adam Review: Dwayne Johnson's Anti-Hero Unleashed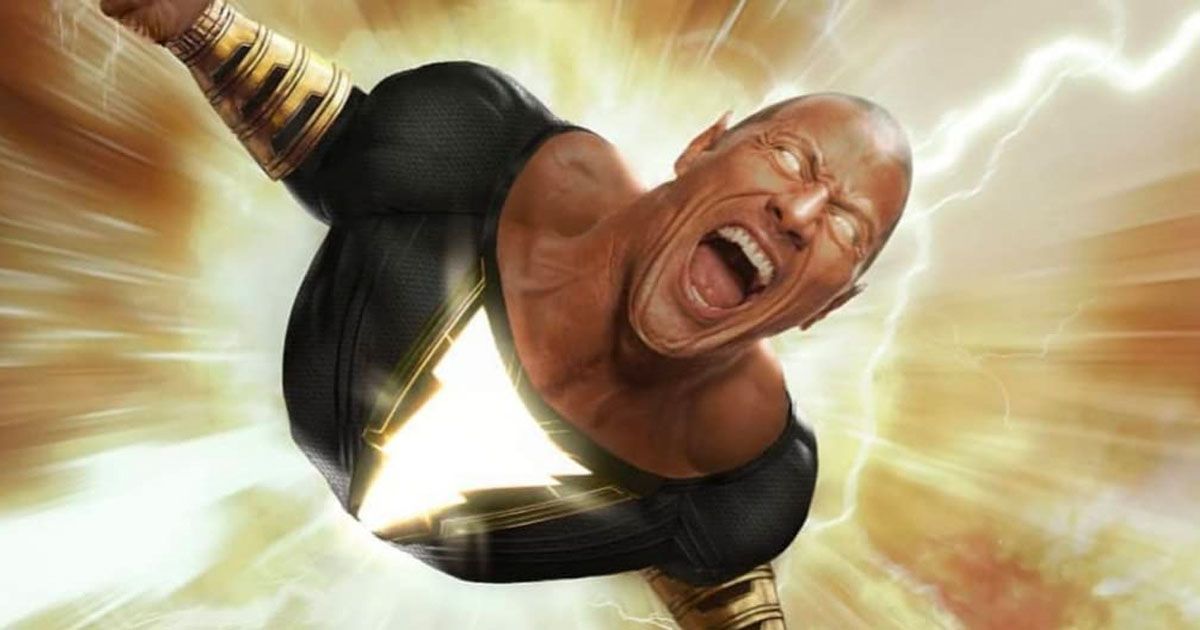 Dwayne Johnson pummels villains and superheroes alike as an ancient god with a killer instinct. Black Adam gives the DCEU a bad-a** with zero moral compunction. He hurls, electrocutes, and literally rips enemies apart without batting an eye. Black Adam is the definition of all stick and no carrot. If only the script kicked as much behind as our anti-hero. A predictable plot with cardboard characters chinks the magical armor. Dazzling action saves the simple narrative; which results in a popcorn cinema spectacle that should delight fans. A whopper mid-credits scene sets the stage for an epic showdown.
5000 years ago in the Middle-Eastern country of Kahndaq, a ruthless king enslaved the population to search for a precious ore. Eternium's magical properties would allow him to construct the Crown of Sabbac, an object that harnessed demonic power. A young boy, Hurut (Jalen Christian), rebelled against the king but paid a severe price. His noble deeds were noticed by the cabal of wizards. They decided the suffering people needed a champion.
Intergang Rules Modern Kahndaq
The violent, high-tech criminal syndicate Intergang rules modern Kahndaq. A teacher, Adrianna Tomaz (Sarah Shahi), her goofy brother Karim (Mohammed Amer), and fearless son Amon (Bodhi Sabongui), try to prevent Intergang from finding the buried crown. Adrianna's harrowing escape releases Teth-Adam (Johnson) from his long slumber.
Amon believes Teth-Adam has returned to liberate Kahndaq from outside oppressors. Teth-Adam counters that he's not a hero or savior. The myths have pegged him wrong. His awakening triggers Amanda Waller (Viola Davis) to counter the significant new threat. The Justice Society of America, led by Hawkman (Aldis Hodge) and Dr. Fate (Pierce Brosnan), bring new recruits, Atom Smasher (Noah Centineo) and Cyclone (Quintessa Swindell), to subdue Teth-Adam. They vastly underestimate their target's abilities. As Kahndaq erupts into chaos, Intergang continues to search for the evil crown.
Related: The Lord of the Rings: The Rings of Power Finale Recap & Review: Sauron's Stunning Reveal
Black Adam is an Absolute Beast
Black Adam is an absolute beast. I expected strength, flight, and lightning powers but was totally surprised by his astonishing speed. The Flash has serious competition. Bullet time and ultra-slow-motion visual effects are breathtaking. He tears through Intergang goons as bullets and rockets creep by at a snail's pace. The JSA gets the same brutal treatment. It's hilarious to see Hawkman try and save every baddie that Black Adam casually flings away. He doesn't take prisoners or grant mercy. Step in the ring with this guy and expect death.
The supporting ensemble serves as action pawns with scant exposition. This is the film's glaring flaw. Adrianna and her family are rescue magnets. Hawkman looks cool but has an annoying, aggressive attitude. He constantly chirps at a befuddled Atom Smasher, who runs around clueless on his first superhero mission. Dr. Fate spouts doomed prophecies like a fortune-teller stuck on repeat. Cyclone has the best personality, but we learn little about her. Cutesy flirtations with Atom Smasher feel forced. The film chucks everyone into the fray without established familiarity. It's hard to care about characters you don't know. A little background information would have gone a long way.
Genre haters can criticize the film as a bloated CGI spectacle devoid of a substantive plot. It never explains how he speaks English. Don't walk into Black Adam expecting The Batman's depth or plot virtues. It works as a blockbuster action flick with eye-popping effects. Fandom will be foaming at the mouth for the hinted sequel. Black Adam may be the toughest guy from Earth…
Black Adam is a production of New Line Cinema, DC Films, Seven Bucks Productions, and Flynn Picture Company. It will have a theatrical release on October 21 from Warner Bros.
Share this news on your Fb,Twitter and Whatsapp
Times News Express – Breaking News Updates – Latest News Headlines
Times News Express||USA NEWS||WORLD NEWS||CELEBRITY NEWS||POLITICS||TOP STORIES