Movie/TV News
90 Day Fiancé: Fired Cast Member Alina's Style Evolution In Photos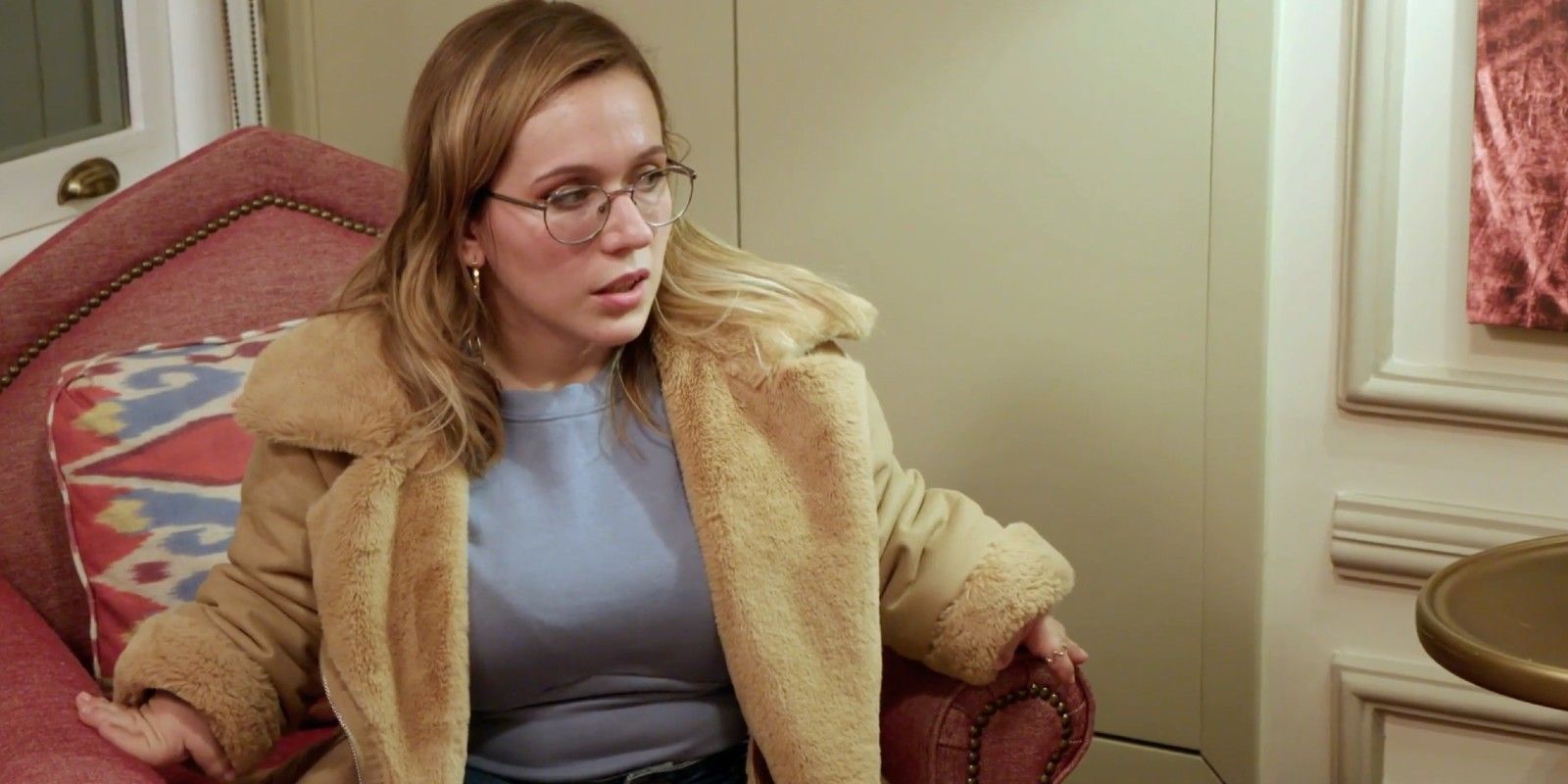 90 Day Fiancé's Alina Kozhevnikova is changing her style since being fired by TLC for her racist posts. New circumstances are informing her new look.
Russian 90 Day Fiancé star Alina Kozhevnikova has updated her style since she was fired for her old racist social media posts. Alina, a 27-year-old from St Petersburg was introduced as the franchise's first little person. Alina has a rare form of dwarfism called diastrophic dysplasia, which affects one's joints and stature. Alina made her reality TV debut with Arizona man Caleb Greenwood, 28, who she'd met on Facebook when they were just teenagers.
Good friends Alina and Caleb lost touch over the years but reconnected when he was in Russia and swiping on a dating app. The pair decided to explore a romantic relationship that took them to Turkey and was documented on 90 Day Fiancé: Before the 90 Days. At first, it looked like Caleb was negligent toward Alina's needs, but over time, fans liked how honest and level-headed the American man was. Alina, meanwhile, started coming across as needy and clingy, refusing to take things slowly, eventually causing Caleb to break up with her.
Related: 90 Day Fiancé: Why Mike Is More Offensive & Problematic Than Alina
Caleb called things off because he didn't see himself dating a little person. However, the couple remain friends to this day. Caleb has also stayed by Alina's side amid her getting fired after several offensive social media posts – including some dating back to 2014 and 2015 – made by Alina on Instagram and Facebook resurfaced online. In the since-deleted posts, Alina had used the N-word and mocked the Muslim community. Alina's scenes with Caleb were scrubbed from the episodes that were left to air. Meanwhile, Alina has apologized for using the derogatory word and has been trying to repair her image online ever since.
Alina's 90 Day Fiancé Debut
Even though fans ended up despising Alina for her questionable posts, she started off as a fan favorites from 90 Day Fiancé: Before the 90 Days. Alina, while confident, didn't come across as arrogant, and her obvious physical beauty and fashion attracted viewers. Her signature satin tops with puffy sleeves, her large coats, winged eyeliner, and vintage glasses gave Alina the effortless girl-next-door look. 90 Day Fiancé celeb Alina's trendy and youthful styles set her apart from the other female cast members of her season.
Babydoller Alina's Unique Look
Alina's Wi-Fi song, which 90 Day Fiancé fans heard in the B90 season premiere, made them curious about her music career. While the campy "My P****y Got Wi-Fi" is from Alin's band called BFF, she also has a solo singing career. Alina goes by the name Babydoller and has released several earworms, including "Needy," which got a great response while she was still on 90 Day Fiancé. As Babydoller, Alina's usually fun dressing style takes a costumey twist, with her dressed in pink leather pants, a pointy bra, and bunny ears. In fact, Alina's first scene in Before the 90 Days featured her getting ready for a burlesque photo shoot. Her bouncy blonde curls, pearl bralette, and spiky yet sparkly crown didn't go unnoticed as she promised to "slay."
Alina Gets A Fresh Start
Reality series 90 Day Fiancé dropped Alina from 90 Day Fiancé: Before the 90 Days season 5 in January. Alina's offensive posts made sure she would never return to the TLC show. Following her being fired, Alina posted a nearly hour-long apology video. While trying to redeem herself on social media by sharing inspiring messages, Alina openly condemned the Russian invasion of Ukraine. Due to her no longer feeling safe in her homeland, Alina left the country with Caleb's help and is now in Buenos Aires with 90 Day Fiancé bestie Elijah. While Alina's entire life has done a 180, so has her style. She seems to be choosing modest and simple outfits of the day in Argentina compared to the feisty numbers of her past. Buenos Aires being currently cold and windy has also led Alina to dress up in warm coats and cozy knit sweaters.
Next: 90 Day Fiancé: All The Ways TLC Failed When Handling The Alina Controversy
Source: Alina Kozhevnikova/Instagram
90 Day Fiancé: Ariela & Biniyam's New Photo With Fan Spoils Storyline
About The Author
Share this news on your Fb,Twitter and Whatsapp
Times News Express – Breaking News Updates – Latest News Headlines
Times News Express||USA NEWS||WORLD NEWS||CELEBRITY NEWS||POLITICS||TOP STORIES