Movie/TV News
90 Day Fiancé: Liz Shares Confusing Engagement Video With Ed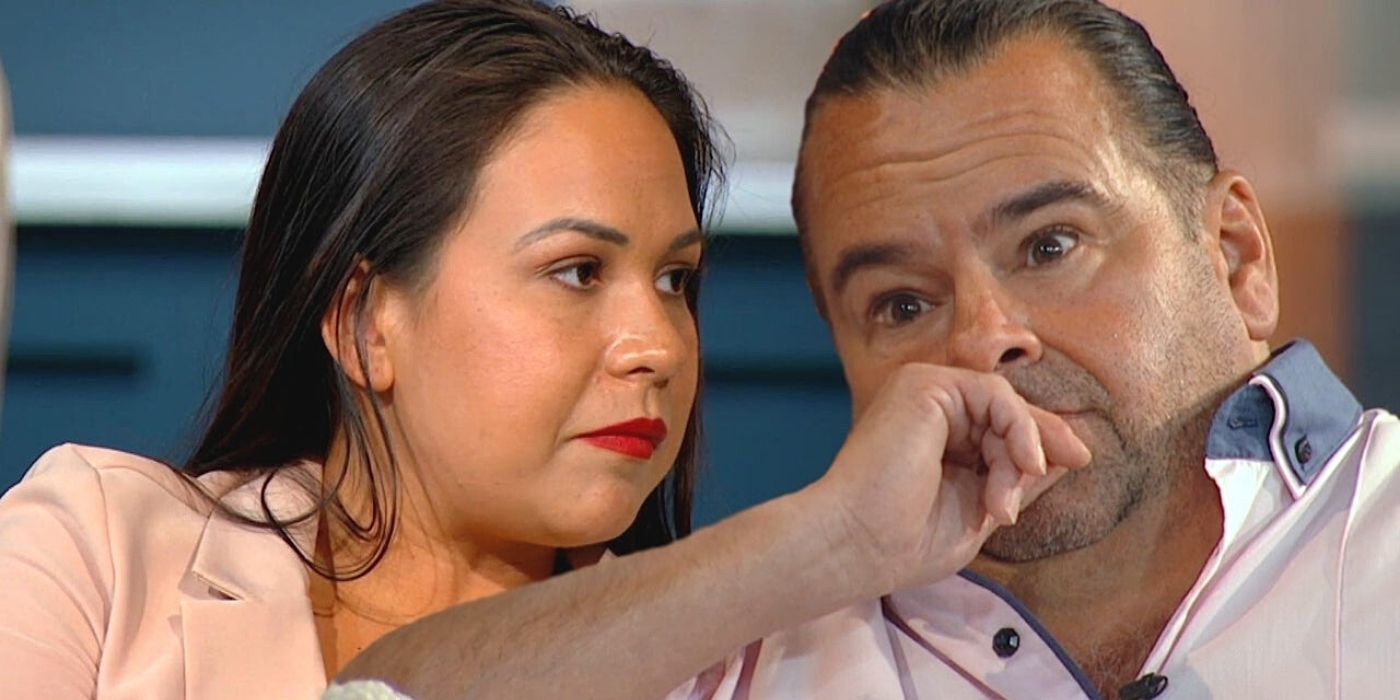 90 Day Fiancé fans are sure Big Ed Brown and Liz Woods are faking their relationship after Liz shares a cryptic BTS video from their party on IG.
Liz Woods has left 90 Day Fiancé fans feeling confused after posting a romantic video from her engagement party with Big Ed Brown, making their fight from 90 Day Fiancé: Happily Ever After? season 7 seem fabricated. 29-year-old Liz and 56-year-old Big Ed have been a couple since 90 Day: The Single Life season 1, where he dated her after splitting with ex-girlfriend Rose Vega. Big Ed treated Liz in the same demeaning way that he did with Rose, owing to his insecurities and trust issues. This led to Big Ed breaking up with Liz eight times until they got back together after he proposed. However, during their engagement party, Big Ed accused Liz of cheating on him with a lesbian friend.
Big Ed and Liz's party ended on a dramatic note when she got into an argument with the friend and had the security remove her. Big Ed claimed Liz had a romantic relationship with the woman, and after Liz ran out of the party, and threw away her $13,000 ring, he told her, "you're out of my life." But according to a video of Liz and Big Ed's engagement party posted by Liz on Instagram, things between her and Big Ed went swimmingly well on the fateful night. Liz started off her slideshow clip with a photo of her wearing the ring while holding Big Ed's hand. Another photo showed a bunch of fine jewelry, presumably gifted to Liz, by Presley and Co Fine Jewelers. This was followed by a video of their engagement cake and other desserts and a drag performance. More photos and clips showed Liz and Big Ed posing and dancing romantically.
Related: 90 Day Fiancé: What To Know About Liz's Ex-Husbands Before Big Ed
90 Day Fiancé Fans Accuse Liz & Big Ed Of Faking Storyline
"I just don't have to ever want to forget those happy moments, and I'm so blessed to share those moments. So many people showed up to celebrate us." she wrote in her caption. But fans of 90 Day Fiancé were quick to tell Liz things such as, "Eh, how awkward to post. The whole world knows how it ended" and "Before he accused you of being a lesbian and cheating on him I assume." Another top-liked comment on the post is from a fan who feels the whole relationship was fake or a publicity stunt. Someone wrote about how they are convinced this is just for TV. "It's no real love there. He manipulates you," the person added. Others called it a toxic relationship.
Even when Liz had agreed to star on The Single Life, or in other words, date Big Ed, fans were convinced she was in it for clout and fame. Big Ed has always come across as someone who loves attention and wanted more of it after his 90 Day Fiancé: Before the 90 Days stint. This is why many suspect Big Ed worked out a deal with Liz so that she could get money from TLC and also a social media following out of it. There are suspicions about how Big Ed and Liz may have never gotten intimate.
The relationship does look mutually beneficial because once Liz is out of the picture, Big Ed might get himself a new younger girlfriend and find him on another 90 Day Fiancé spin-off. Meanwhile, Liz's engagement video looks forced and more of a brand commitment to thank all the sponsors of the controversial party with Big Ed. In her usual fashion, Liz has yet to turn off the comments on the post. This also suggests that Liz is looking for Instagram engagement from genuinely shocked and concerned fans.
Next: What Job Does 90 Day Fiancé's Liz Woods Do For A Living In 2022
Source: Liz Woods/Instagram
Share this news on your Fb,Twitter and Whatsapp
Times News Express – Breaking News Updates – Latest News Headlines
Times News Express||USA NEWS||WORLD NEWS||CELEBRITY NEWS||POLITICS||TOP STORIES