Movie/TV News
90 Day Fiancé: Natalie Fuels Rumors Of Moving To Florida With New Man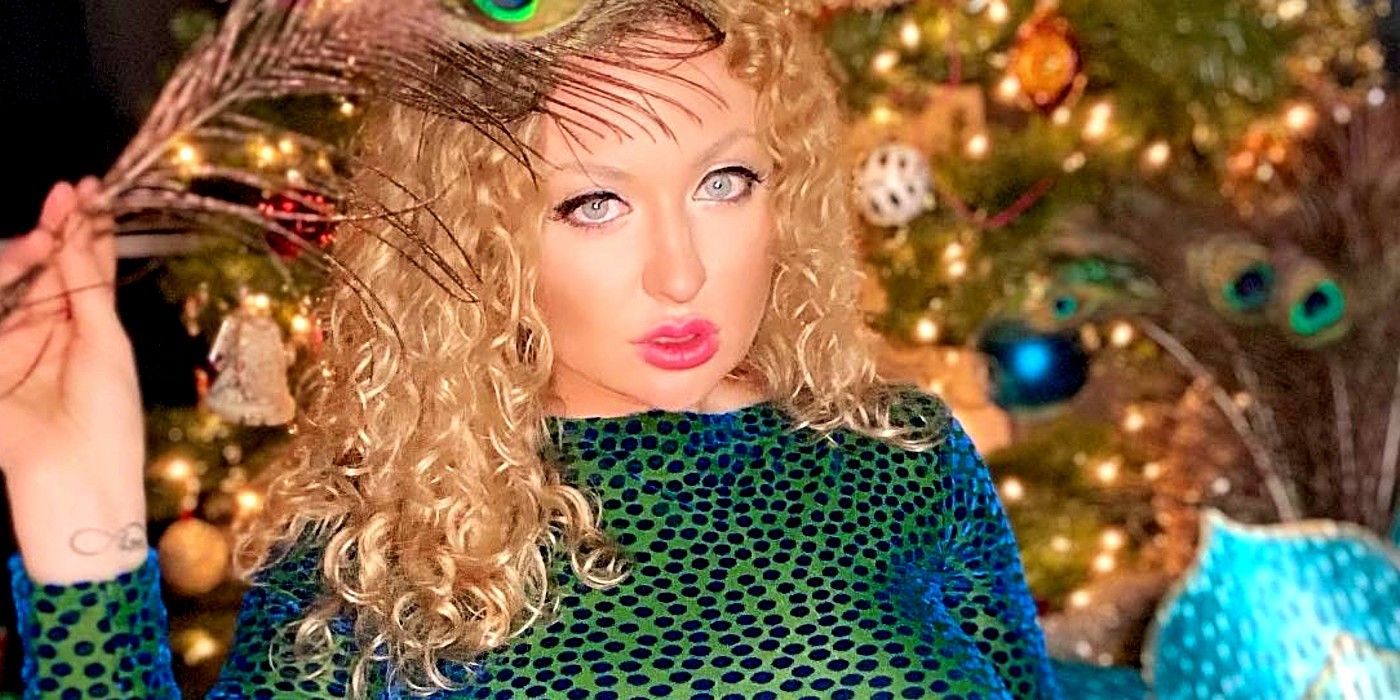 90 Day Fiancé star Natalie has been spotted in Tampa, Florida, after her supposed split with Mike. The rumor mill hints at Natalie dating a new BF.
The drama seems to be unending for 90 Day Fiancé season 8 couple Mike Youngquist and Natalie Mordovtseva, with the latter recently sparking rumors of a move to Florida, possibly with a rumored boyfriend. The best of vibes weren't exchanged between Mike and Natalie when TLC fans last saw them on the couples' Tell-All after their finale wedding. With Natalie pouting, crying and giving Mike icy stares on demand, it was made clear that she and Mike were not together anymore. Of course, Uncle Beau had suggested that Natalie separated from Mike and shifted to Seattle, but the Ukrainian 90 Day Fiancé star's recent social media updates say otherwise.
Continue scrolling to keep reading
Click the button below to start this article in quick view.
It wasn't a rosy season 8 for Natalie and Mike when compared to the storylines of their 90 Day Fiancé cast members Yara Zaya – Jovi Dufren or Rebecca Parrott – Zied Hakimi. Not only did Mike make his intentions of not marrying Natalie crystal clear since episode one, but he also intended to leave her crying at the altar, which he did by dumping her two hours before their wedding. Fans heaved a sigh of relief to see their toxic and unloving relationship finally end, hoping Mike and Natalie would find happiness going their separate ways. However, not only did Mike and Natalie marry on the last day of her visa, but they are also set to return to TLC with 90 Day Fiancé: Happily Ever After? season 6.
Related: 90 Day Fiancé: Natalie Puts On Her Dancing Shoes After Split From Mike
But fans agree that having Mike and Natalie on yet another season of 90 Day Fiancé is pretty pointless, considering the couple is going all out to show they aren't one anymore. If the Tell-All was a sign of Mike and Natalie's marital woes, with both walking to the sets separately, their social media has been singing the same tune for a while. Not a single picture of Mike appears on Natalie Mordovtseva's Instagram, and vice versa. The pair also doesn't mention each other while talking to fans, and Natalie's posts feature a different home, a new pet and now a new city altogether. The 90 Day Fiancé star recently shared an intriguing TikTok video of herself frolicking in a pretty frock to her Instagram stories.
Florida was first mentioned in connection to 90 Day Fiancé cast member Natalie when she posted a revealing video of herself driving down the streets of Tampa. It confirmed that Natalie was still in America and the possibility of a move to The Big Guava. A Reddit fan, YourFriendlyViking, shared a screengrab of Natalie's new video, captioned, "Natalie is in Tampa, FL?" Fans recognized the location immediately thanks to the Sykes building, better known as the Beer Can Building, in Natalie's background. But an interesting comment came from user Moonagi, who wrote, "She supposedly goes to FL a lot where her new boyfriend lives. From what I understand the little girl in her latest YouTube video is his daughter."
The rumor of Natalie possibly having found someone new after supposedly splitting from 90 Day Fiancé husband Mike began with a YouTube video of her cooking apple pie with "special guest" Nicole. But fans wondered if the person behind the camera was a new man in Natalie's life as well as Nicole, his daughter. The former actress had also strangely replied to a comment talking about her being a "great mom someday" and finding "the RIGHT person," igniting the speculations. While Natalie dating a new boyfriend is just hearsay for now, the rumors could well turn out to be false, just like those about the 90 Day Fiancé star's pregnancy.
Next: 90 Day Fiance: Mike Catches Other Fishes In The Sea After Natalie Split
Source: Natalie Mordovtseva/Instagram, Reddit
The Circle Season 2: Chloe Veitch's Age, Job, Instagram, Dating History & More
About The Author
Share this news on your Fb,Twitter and Whatsapp