Movie/TV News
90 Day Fiancé: Natalie Hints At Dating New Man After Split From Mike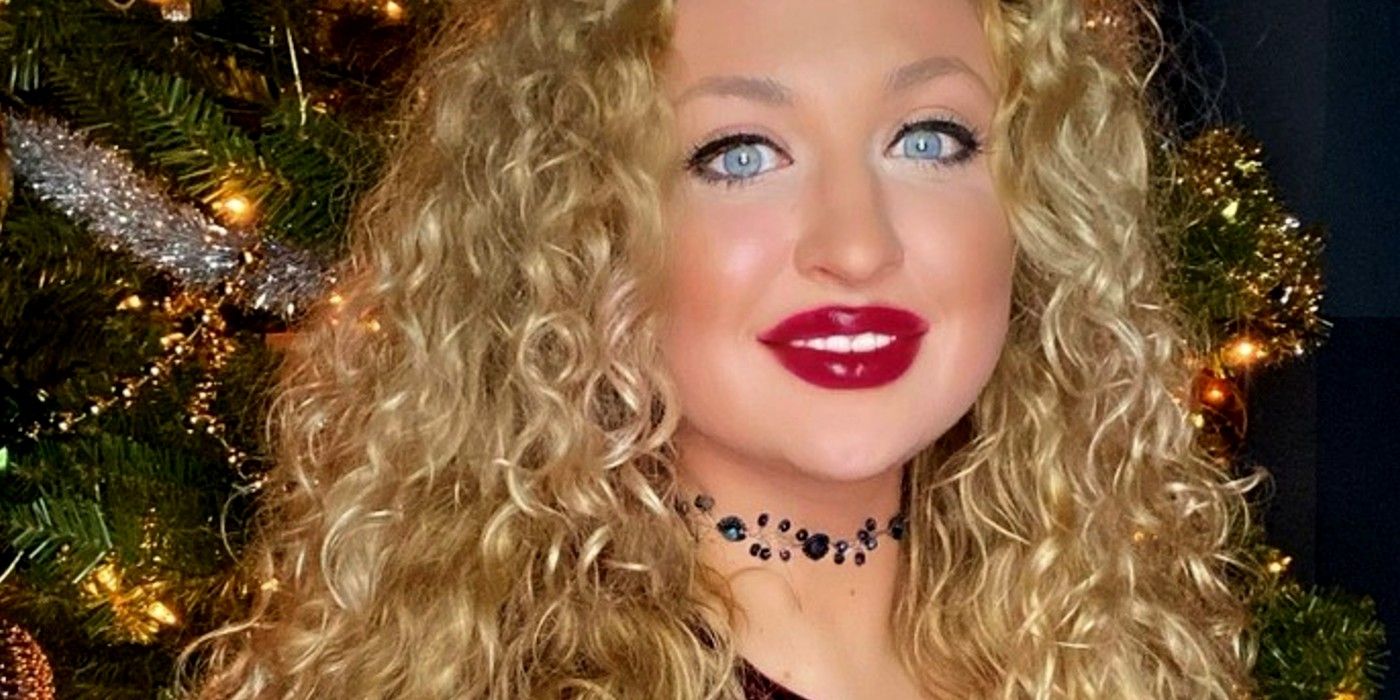 After rumors of 90 Day Fiancé season 8 star Natalie Mordovtseva separating from husband Mike Youngquist, fans think she's moved on to a new boyfriend.
It appears that 90 Day Fiancé season 8 star Natalie Mordovtseva may have already found herself a new boyfriend after her split from Mike Youngquist. The volatile pairing of Mike and Natalie, who fans thought was certainly done after him dumping her unceremoniously on their wedding day, shocked them on the finale. However, Natalie has been dropping several hints about no longer being a couple with Mike, including a lovey-dovey April Fools' Day video with co-star Geoffrey Paschel. But the 90 Day Fiancé star is speculated to be dating a brand-new man, and possibly becoming a stepmom to his daughter.
Continue scrolling to keep reading
Click the button below to start this article in quick view.
When Mike had shown off his multitalented fiancé from Ukraine on season 7 of 90 Day Fiancé, he'd revealed how both he and Natalie had met while going through a divorce. Mike had confessed how his ex-wife had left him for another woman, and Natalie had later opened up about her businessman ex she was married to for eight years. While Natalie praised her ex-husband, later revealed as Mr. Podyakov, she spoke about her having a fairytale wedding with him, his fitness, etc., but left out details of her first husband Mr. Pierides. With pictures on the internet showing 90 Day Fiancé star Natalie in wedding attire, fans realized that Mike was her third husband. But could Natalie have already moved on to her fourth love story, by now after possibly separating from Mike?
Related: 90 Day Fiancé: Mike Reveals Real Reason He Called Off Wedding With Natalie
The rumors of 90 Day Fiancé star Natalie leaving Mike first began when she started posting provocative cooking videos from a kitchen different from the Sequim trailer one on the show. Fans also tried to guess who was filming the videos for Natalie, some jokingly trying to spot Mike's 6-foot-7 frame in a reflection. Some also saw how Natalie looked happier in her recent photos and videos on Instagram, after infamously having posted a crying selfie a few months ago. However, SoapDirt reports that rumors of Natalie's speculated new man started after the 90 Day Fiancé celeb uploaded a video with a "special guest."
Titled "Cooking Apple Pie" the video has 90 Day Fiancé star Natalie being helped by a little girl called Nicole in creating "the perfect dessert." As expected, Natalie, who's known for her mysterious ways on the internet, kept further details of Nicole a secret while telling the child how proud she is of her exemplary baking skills. The video also shows Natalie giving loving glances to the person filming it, with fans thinking that it could also be Nicole's father, and supposedly the 90 Day Fiancé star's new boyfriend.
One comment on the video read, "You'll be such a great mom someday soon, Natalie. I'm glad you're in a safe place and you'll find the RIGHT person, a true caring man who shares or at least respects your passions, soon!," to which Natalie had replied with "much love" and thanked the 90 Day Fiancé fan. Since season 7, Natalie's biggest dream was to have a baby of her own, referencing her ticking biological clock at 30. The TLC personality had also admitted to leaving her ex-husband due to him not wanting children, so could she have repeated the same story with Mike? The fact that 90 Day Fiancé star Natalie looks happiest with Nicole by her side surely is one that cannot be denied.
Next: 90 Day Fiancé: Natalie Hints She's Still In America in Revealing IG Video
Source: Natalie Mordovtseva, SoapDirt
Disney's Mulan Almost Had 2 Sequels (Why It Didn't Happen)
About The Author
Share this news on your Fb,Twitter and Whatsapp