Movie/TV News
Buffy The Vampire Slayer: James Marsters Didn't Want Buffy To Fall For Spike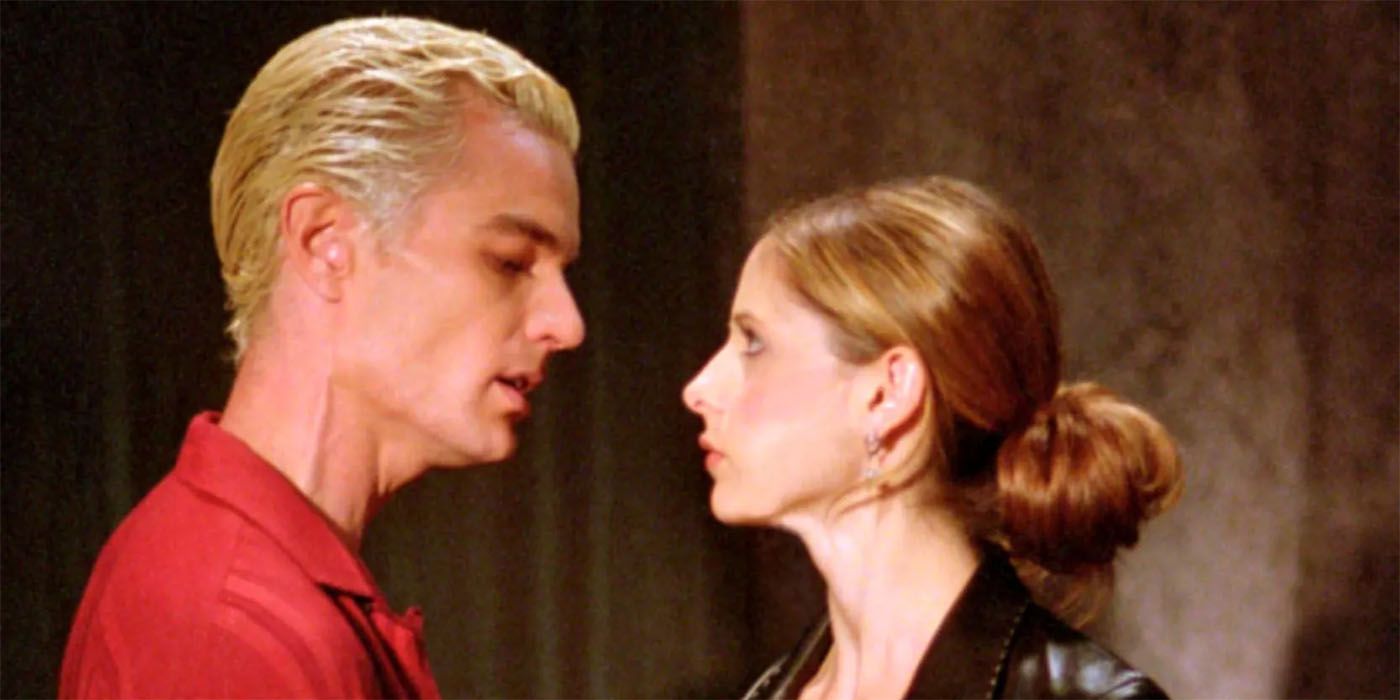 James Marsters, who played Spike on Buffy the Vampire Slayer, wasn't so keen on the idea that Buffy would fall for his antagonistic character.
Actor James Marsters, who played Spike on Buffy the Vampire Slayer, says he didn't want the show's hero to fall for his character. Blending the supernatural with high school drama, Buffy initially followed the titular character as a teenage girl who has the responsibility of battling the forces of darkness alongside a group of loyal friends. From that relatively simple premise the series grew to become one of television's most influential shows and is regarded by many critics to be among the best examples of what the small screen has to offer.
Part of the reason for the success of Buffy, which aired for seven seasons and 144 episodes, is the fact that the drama boasted a variety of memorable villains. Marsters as Spike was one of the first. He made his debut in the third episode of season 2, titled "School Hard," though he quickly became a fan favorite. Much to the chagrin of series creator Joss Whedon, who wanted to kill Spike off, the character's popularity meant that he would continue as a recurring character before joining as a regular cast member in season 4. Given that he'd become a consistent presence, Whedon and his team of writers would have to justify the weekly inclusion of an evil vampire. Masters admits that, while he was fond of some of these justifications, he was less thrilled about others.
Related: Willow's Powers Should Have Stopped Buffy's Ending Controversy
Speaking on Michael Rosenbaum's Inside of You podcast, the actor reflected on his time as Spike and working with Sarah Michelle Gellar, who played Buffy. Marsters touched on what it was like to go from a recurring player to one of the series' mainstays. When the subject turned to the relationship between Spike and Buffy, Marsters indicated that he wasn't fond of how the storyline unfolded. While he was all in favor of his character falling for Buffy, he didn't expect that Whedon would have those feelings returned. Marsters' quote is below.
"I thought a better idea was to have him fall in love with Buffy. Of course, she never reciprocates, that would be ridiculous. But you can see you could have him try to win her love and fail, either to horrific effect or comedic effect. And you could run that one in many different ways. And that you probably could put together some seasons on. And so I just assumed that was what he was doing. And he goes "Oh, no, no, no, she's gonna fall for you, too. You're gonna have sex. So, get ready." I was like, "What?" I just couldn't see…"
At that point, Rosenbaum shifts the conversation to focus on what it was like to share intimate scenes with Gellar. Because of this, Marsters never completes his thought on Buffy's feelings for Spike. But in the past, the actor has noted that he wasn't in favor of how dark the relationship between the two became in the show's final two seasons. It's an opinion shared by many fans, who still object to the fact that Spike was portrayed as a potential romantic lead after attempting to rape Buffy in a season 6 episode.
Still, other fans take the opposite view. They argue that, while virtually all of Spike's actions as a vampire are abhorrent, he made an effort to change and put himself through suffering by gaining a soul and he ultimately pushed himself to be better. The debate over which Buffy the Vampire Slayer pairing is superior continues to pop up years after the series aired its finale. The cast has their own opinions as well, which speaks to the fact they felt a strong investment in the characters that they helped bring to life.
More: Buffy The Vampire Slayer: Why Buffy & Spike's Relationship Was Always Doomed
Source: Inside of You
90 Day Fiancé: Liz Sparks Baby Rumors After Getting Engaged To Big Ed
About The Author
Share this news on your Fb,Twitter and Whatsapp
Times News Express – Breaking News Updates – Latest News Headlines
Times News Express||USA NEWS||WORLD NEWS||CELEBRITY NEWS||POLITICS||TOP STORIES