Movie/TV News
Chrisley Knows Best: Why Some Fans Believe The Show Is Fake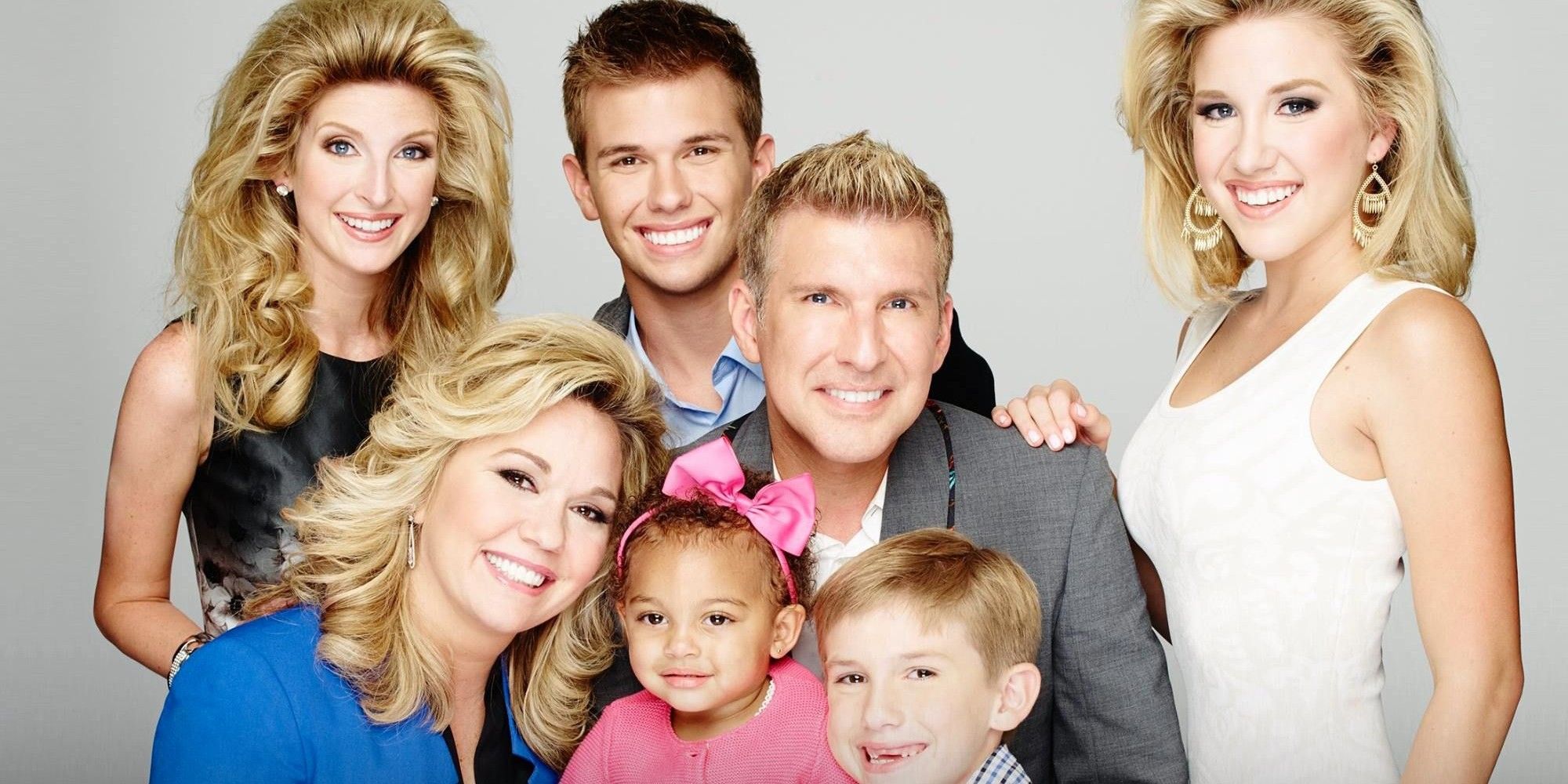 Chrisley Knows Best is a reality show fans don't think is real. From bad acting to exposed sets, here's why fans think Chrisley Knows Best is fake.
Fans of Chrisley Knows Best have been entertained by the family-oriented reality series for 8 seasons, but here's why some viewers believe that the show is more scripted than it is reality. Plenty of reality shows like Million Dollar Listing are called fake from time to time, but Chrisley Knows Best's similarity to a scripted family sitcom has consistently puzzled fans for years. From the show's use of sets to the Chrisley family's "bad acting," these are all of the reasons why audiences think Chrisley Knows Best isn't real.
Chrisley Knows Best debuted on March 11, 2014. The series highlights an affluent Georgian family led by real estate tycoon Todd Chrisley, his wife Julie, Todd's mother "Nanny" Faye, and their children, Chase, Savannah, and Grayson. Over the years, the series has been criticized for being heavily produced and edited. As such, many fans have claimed that Chrisley Knows Best isn't an authentic reflection of the Georgian family's lives. Recently, reality star Savannah Chrisley shared a post on Instagram that might serve as new evidence in support of the theory that the series is fictitious.
Related: Chrisley Knows Best: Todd Shares Cryptic Post Amid Lindsie & Will's Split
Savannah can be found on Instagram at @savannahchrisley, where she has 2.2 million followers and 2,550 posts. On August 3, Savannah shared a photo of herself on set filming Chrisley Knows Best. While the picture was centered around the star, Savannah's post also revealed that the reality show uses a backdrop. Most fans believed that the entire show was filmed in the Chrisley family home, but Savannah's photo exposed that all is not as it seems. One of Savannah's followers commented, "Why didn't it occur to me the backdrop is fake?" Plenty of other fans agreed that they felt duped by the show's production. While this behind-the-scenes secret doesn't confirm that the entire show is scripted, it cemented the suspicion that TV star Todd Chrisley's series is more show than it is reality.
Meanwhile, on Reddit, Chrisley Knows Best viewers are very skeptical about the likelihood of the show being real. A Reddit user wrote, "The more I watch this show (and I've been watching it since the beginning), the more I believe it's scripted even though Todd insists it's not. Faye is a bad actress and so is Grayson." The prompt garnered dozens of responses, most of which agreed that the show is scripted. A fellow user replied, "I agree it's scripted because we have some of the same storylines just in different scenarios." Another commenter asserted that Todd Chrisley's reality series became more scripted over time, writing: "It is VERY scripted now." Other fans had more nuanced takes on the matter. One user responded, "I think they are given scripted scenarios but many of their reactions and lines are genuine. They often seem to show consternation or honest reactions in scenes."
While there will likely never be any conclusive evidence that Chrisley Knows Best is scripted, the fans will likely remain skeptical until the end of the series' days. Fortunately, some fans recognize that just because a reality show isn't rooted in reality doesn't mean it's not fun to watch. Even though it takes away from fans hoping to get a real look into the day-to-day lives of Todd Chrisley's family, a bit of production influence hasn't ever hurt a show. For now, no one knows if Chrisley Knows Best is real or not, but it is definitely a really entertaining show.
Next: Lindsie Chrisley Addresses Todd for Commenting on Her Divorce on IG
Source: Reddit
Negan Actor Fought To Cut Glenn Line From Walking Dead Season 11 Premiere
About The Author
Share this news on your Fb,Twitter and Whatsapp
Times News Express – Breaking News Updates – Latest News Headlines
Times News Express||USA NEWS||WORLD NEWS||CELEBRITY NEWS||POLITICS||TOP STORIES