Movie/TV News
Doctor Who's Rose Tyler Returns To Face New Sontarans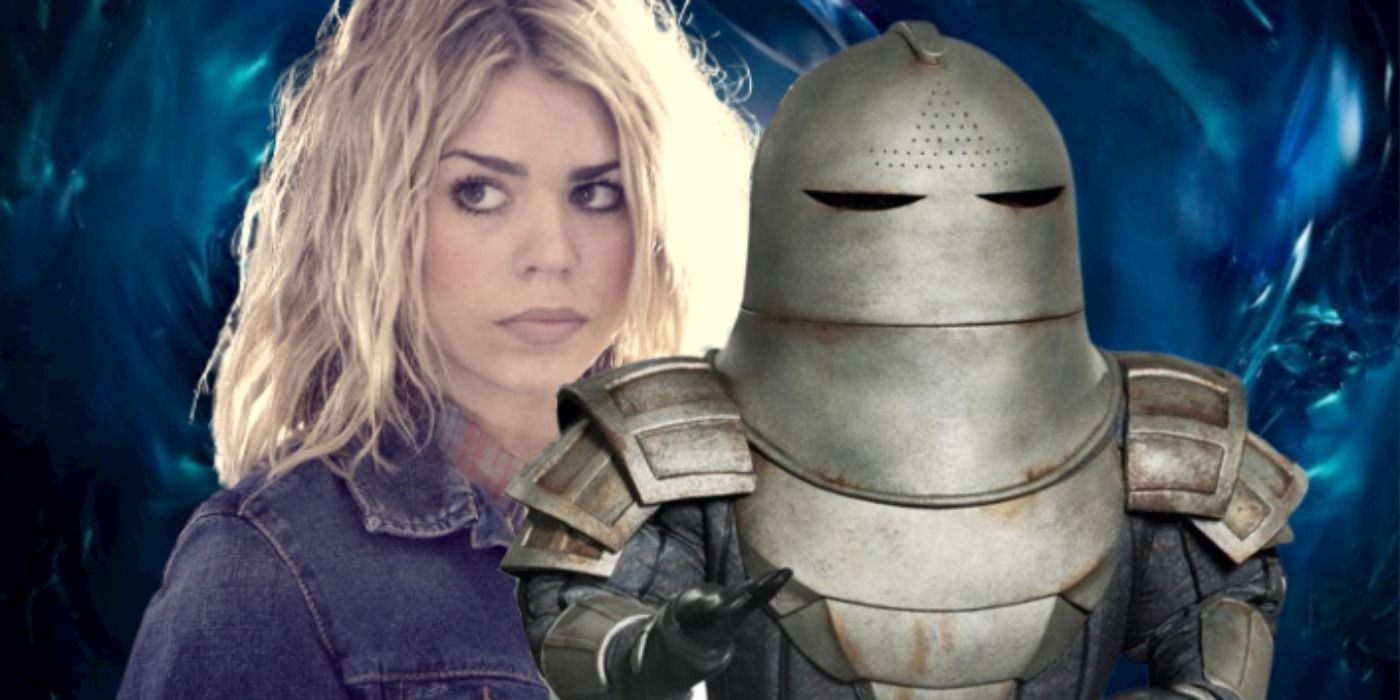 In November, Titan Comics is bringing back much-loved Doctor Who companion Rose Tyler in an action-packed story featuring the new Sontarans!
The popular Doctor Who companion Rose Tyler is returning in the comics – and she's going up against the new Sontarans from Doctor Who season 13. When Doctor Who returned to the small screen in 2005, viewers were introduced to new companion Rose Tyler, played by Billie Piper. Once and future showrunner Russell T. Davies chose to make Rose the viewpoint character, the one whose perspective informed viewers' understanding of the enigmatic time traveler.
Traveling with the Doctor is, of course, a dangerous business. The Doctor and Rose parted ways in heartbreaking fashion, when she was trapped in a parallel universe, bringing their travels to an abrupt end. She returned some time later, helping the Doctor against the Daleks once again, and then headed back to the dimension she had now made her home – with an unexpected lover, a metacrisis duplicate of the Doctor himself. Unusually for Doctor Who, it seems Rose got her happy ending.
Related: Russell T. Davies Already Hinted At His New Doctor Who Vision
But Rose's adventures are far from over, because she's set to return in Jody Houser and Roberta Ingranata's Doctor Who: Empire of the Wolf miniseries. This will see Rose return to the main timeline, where she'll team up with no less than two incarnations of the Doctor – Paul McGann's Eighth Doctor and Matt Smith's Eleventh Doctor – against the warmongering Bad Wolf Empress. What's more, the BBC has confirmed on Twitter that this story will also feature the new Sontarans, who are set to make their debut in Doctor Who season 13.
Current Doctor Who showrunner Chris Chibnall has been pretty secretive about season 13, so it's a pleasant surprise to learn the new Sontarans will be appearing in the comic. Still, Chibnall is an old-school Doctor Who fan, and he well understands the importance of the show's transmedia side; books, comics, audio-dramas, and the like basically kept Doctor Who alive between 1989 and 2005, ensuring there was still a core fanbase eager to tune in. Clearly he's chosen to work closely with Titan Comics on this particular miniseries, with the first issue due out on November 17.
Doctor Who fans will be just as excited about the mysterious Bad Wolf Empress, though; the term "Bad Wolf" is associated with Rose herself, after the moment she merged with the heart of the TARDIS. Covers have suggested the Bad Wolf Empress is in fact another version of Rose, presumably from another dimension, who has made her way to the main timeline. It will certainly be fun to see two versions of the Doctor collide with two versions of Rose – especially Matt Smith's Eleventh Doctor, who will remember his companion fondly and still feels guilt for what happened to her.
More: Doctor Who Hinted At The Timeless Child Twist In 2015
The Death of Nightwing is Still One of DC's Most Controversial
About The Author
Share this news on your Fb,Twitter and Whatsapp
Times News Express – Breaking News Updates – Latest News Headlines
Times News Express||USA NEWS||WORLD NEWS||CELEBRITY NEWS||POLITICS||TOP STORIES