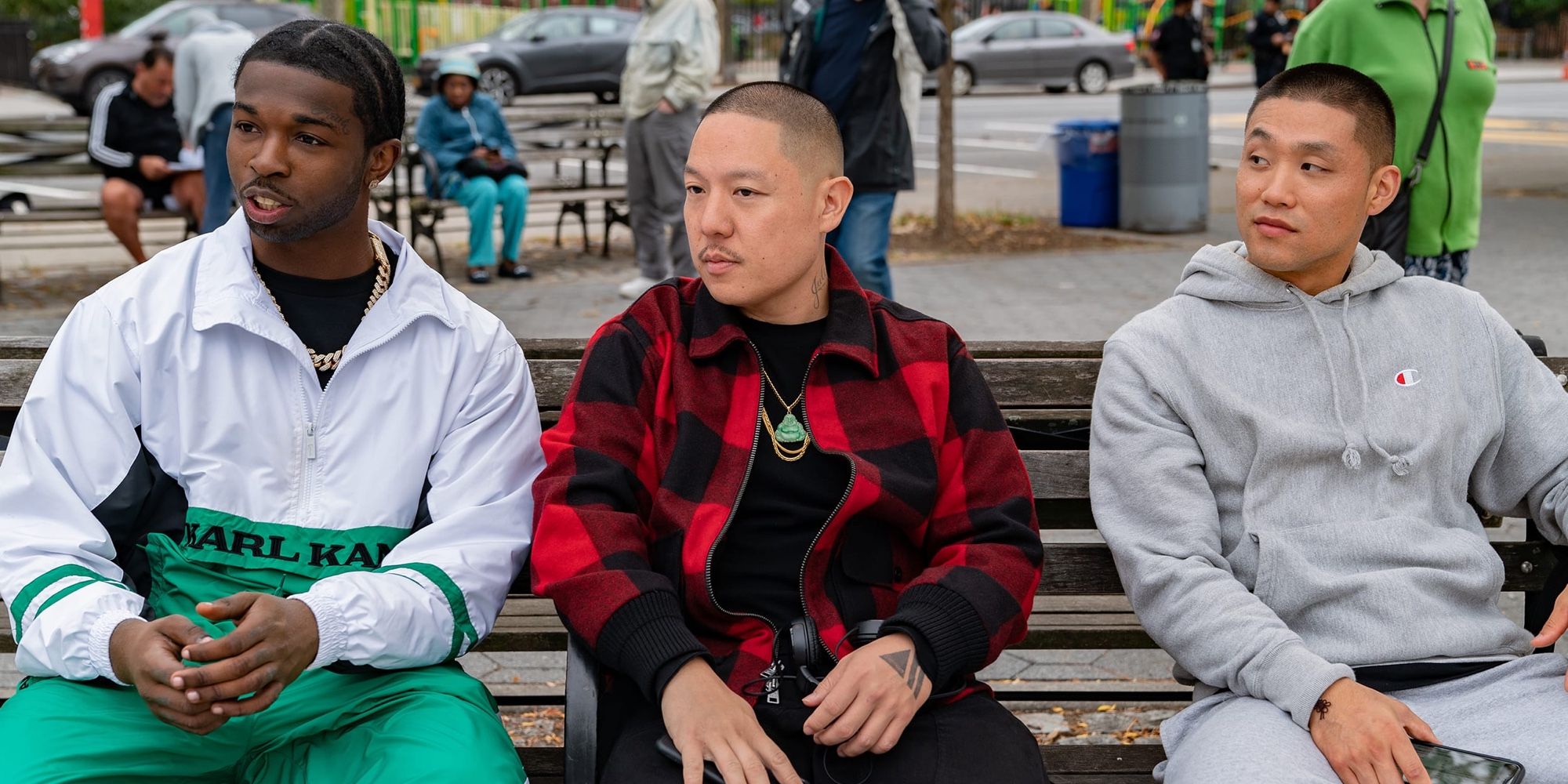 We interview Boogie writer-director and star Eddie Huang about the process of making the film, the role basketball plays in the movie, and more.
Eddie Huang's autobiography may have already inspired a beloved television series, but now he's taking a more active role in the creative process. He wrote and directed for the first time in Boogie, out through Focus Features on March 5, as well as taking on a role in the film himself.
Huang spoke to Screen Rant about the unique casting process and the way his love of basketball shines through every frame of the movie.
You're a first-time director on this and a first-time writer on this, along with a first-time lead actor. How does this film get made?
Eddie Huang: Well, it got made because I told them we had this person for this role and that person for that role, and then it came to casting like, "Hey, I want to cast my assistant." You kind of have to stack your chips and pick your spots with the studio.

Really, shouts to Focus for letting me do this and trusting me with it. So much of our cast is first-time actors: Taylor Takahashi, of course, is Boogie. Pop Smoke, first-time actor as Monk. My mother is the fortune teller, Charlemagne the God is the recruiter, you got Despot as the assistant coach. And then the young Mr. Chin is also a player from my basketball team. All of them first time actors.
I'm a big basketball fan myself, so it's a perfect backdrop for me. But speaking of that, I know that basketball is really what helps you learn about American values, playing it and watching games in your own league. Can you talk to me about why basketball was the perfect backdrop to tell the story? 
Eddie Huang: Well, basketball is really a petri dish where we get to see all of our ideas and values as people at play. It's your philosophies colliding with each other, and you get to see, "Did that work? Did I get a bucket here? Did my team win? Am I happy? How does my teammates feel?" All of these things happen on a basketball court, and I really feel you get an insight into each player's soul when you watch them play basketball.

And not only is it that I learned all my lessons in life from basketball, but I just think it's a special game. That's why I chose it.
I want to talk about Boogie's relationship with his parents, because he views both very differently. The story hinges on their relationship and interactions. Can you talk to me about what inspired that?
Eddie Huang: My own life, to be honest. A lot of those conversations are ripped from real life, and perhaps toned down a little bit for the audience. But that's just personal.
Taylor was your assistant and landed the role of the lead. What did he bring to the role of Boogie that wasn't necessarily on the page? I think you even noted his even play style is a little bit like Nate Robinson. 
Eddie Huang: Yeah, he's a lot like that. He a little bit like a Monta Ellis, Nate Robinson… But, really, it's that Boogie on paper is a much more loud, brash, reactionary character.

Taylor Takahashi is a little quieter, and he's a little more brooding and introspective. We receive that on film, and we started to shoot a lot more of the story just on his face. You feel his emotions and you sit with him, and he created a lot more negative space between the audience and the character. I think it was a beautiful touch, and something that completely changed the film for the better.
Can you talk to me about the challenges of shooting the actual basketball scenes, because I know you referenced Mean Streets and Yakuza Papers. 
Eddie Huang: Yeah. We wanted to make a basically a Taiwanese New Wave film in New York City. We had a lot of references, like Brighter Summer Day, Rebels of The Neon God, and then even things from Hong Kong, like Days of Being Wild and Chungking Express.

We had a lot of one takes. It wasn't a challenge, I'd say. It was a real joy to work with our DP, Brett Jutkiewicz, and set up all those shots. We were very, very thoughtful about it. And then the basketball action, we wanted to shoot like a kung fu film. We kick off each individual battle within the game, and you see the game within the game and the development of the characters as the game is going on, and passing them by in many ways.
Next: Emile Hirsch Interview for Son
Boogie is now playing in theaters.
All 12 Marvel TV Shows Releasing After WandaVision
Share this news on your Fb,Twitter and Whatsapp