Movie/TV News
KUWTK: Travis Barker Explains His 'Natural' Romance With Kourtney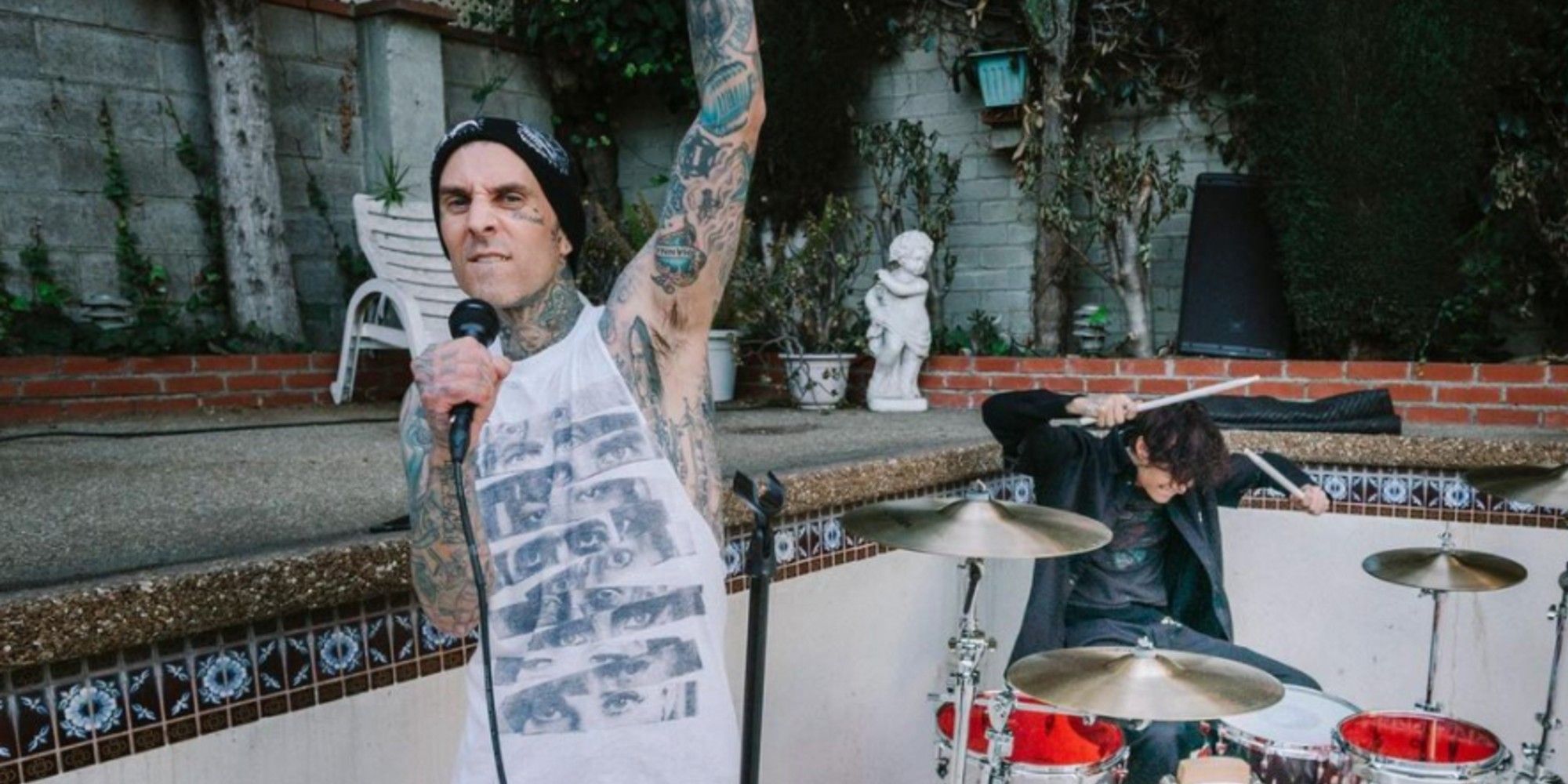 Blink-182 drummer Travis Barker is dishing on how "natural" his relationship is with Keeping Up With The Kardashians star Kourtney Kardashian.
After so many years as friends, Travis Barker says his budding romance with The Keeping Up With The Kardashians star Kourtney Kardashian is coming very naturally to him. The Blink-182 drummer and the reality TV star have been teasing their romance on social media since confirming it two months ago. Now, the rock star is opening up for the first time about how "great" Kourtney is.
Kourtney and Travis have been taking things slow when it comes to sharing details about their relationship with the fans. The "All The Small Things" rocker first started fueling dating rumors after he left a series of flirty comments under Kourtney's pics. In the weeks that followed, they confirmed their courtship by posting up the same picture on Instagram. They spent years dodging romance rumors but were often spotted out together. Insiders now say that it was their kids who helped to bring them together due to how much time they all spend together.
Continue scrolling to keep reading
Click the button below to start this article in quick view.
Related: KUWTK: Kourtney Kardashian Spends Time With BF Travis Barker In Studio
Both Kourtney Kardashian and Travis Barker co-parent their respective children with their former spouses. Now, Travis is sharing how their similar lifestyles helped him get comfortable in a more mature relationship. "Up until now, I would, you know, date girls that didn't have kids, and I find it kind of hard," the father of two said during an appearance on The Drew Barrymore Show (seen below). "I think they would have trouble understanding, 'Well, why don't you want to go to dinner every night with me?' or 'Why don't you want to see me every night?'" With Kourtney having three young children of her own, she's also busy raising her kids and doesn't have as much free time as a woman living on her own. This quality has made falling for the Poosh founder come more "natural" for Travis.
"I'm spending time with a woman who's a great mom… Who's, like, a great friend," Travis Barker said about Kourtney Kardashian. "And I just, you don't have to worry about any of those things. It just comes natural. It's like a maturity thing." He went on to explain what excites him most about his newfound romance with the reality star: "I also really like missing someone and cherishing the time that I spend with them instead of, you know, every day being with them."
Kourtney and Travis seem to be on the same page. The Keeping Up With The Kardashians star recently shared a photo at the recording studio with the rock drummer. Their odd love notes have made media headlines, but many of their fans are in full support of what they have going on together.
More: KUWTK: Why Fans Think Kourtney & Travis Barker Now Write Love Notes
Source: The Drew Barrymore Show
Hogwarts Legacy's Anti-Feminist Designer Quits After YouTube Channel Backlash
Share this news on your Fb,Twitter and Whatsapp