Movie/TV News
Nightwing & Batgirl Are Reuniting To Face Barbara's Dark Counterpart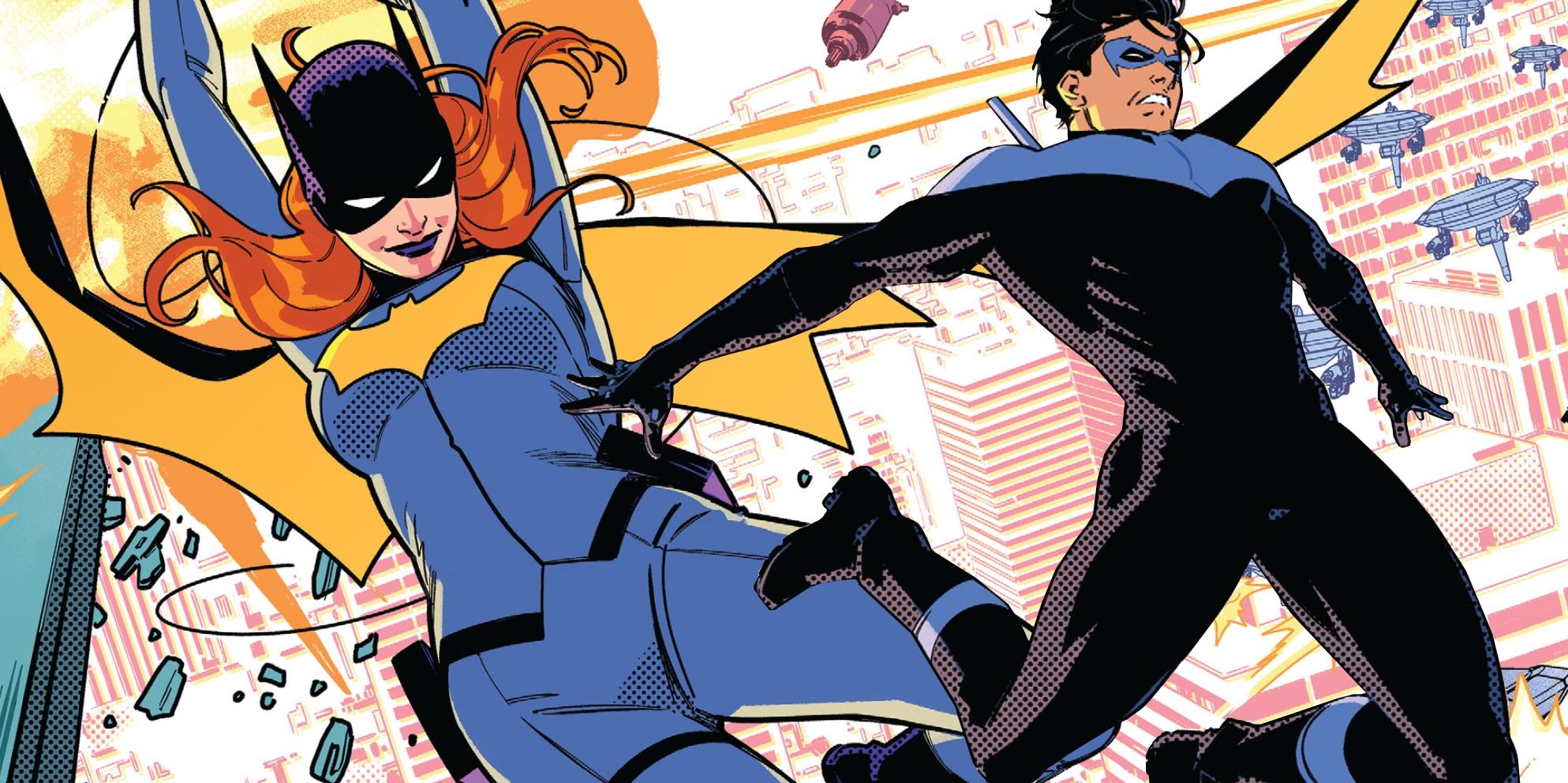 With Oracle having been corrupted and taken over by Seer, Batgirl is back, teaming up with Nightwing to take her down during DC's Fear State.
Warning! Spoilers ahead for Nightwing #85
In a new preview for DC Comics' Nightwing, Dick Grayson is teaming up with Barbara Gordon, who's returning as Batgirl, to face the dark opposite of Oracle that's risen during Gotham's Fear State. Gotham City has been plunged into absolute terror, with citizens not knowing who to trust. While this would be the perfect time for Barbara Gordon's Oracle to help calm the city and provide public messages of hope, all of her systems have been corrupted and taken over, motivating Barbara to take a more hands-on approach with Nightwing by her side.
As Fear State continues, the paramilitary group known as the Magistrate is increasingly tightening its grip on Gotham. Meanwhile, Scarecrow continues to rile the city up, hoping to drive Gotham to his theorized "fear state" where the terror is so intense it leads to a point of clarity, allowing Gotham to grow and become stronger as a society. However, it's just a theory and Gotham could just as easily tear itself apart, a risk Batman and his allies are unwilling to take. However, it's become increasingly hard to stop the Magistrate, Scarecrow, and Peacekeeper-01 (who's been corrupted by Crane) when all the public announcements from what used to be Oracle's network continue to spread misinformation and lies to continue the fear.
Related: Nightwing Almost Adopted Jason Todd Himself (Instead of Batman)
Now Barbara Gordon is taking decisive action in a new preview for Nightwing #85, coming from writer Tom Taylor and artist Robbi Rodriguez. Nightwing has just arrived at Oracle's HQ to find Barbara suiting up once more as Batgirl, tired of being able to do nothing while the systems she built to help Gotham have been corrupted and are being used to harm it. The source of the corruption has also now been given a face and name, Seer, appearing before Barbara and Nightwing in this new first look. Here's are the preview pages and synopsis for the upcoming issue:
NIGHTWING #85
(W) Tom Taylor
(A) Robbi Rodriguez
Babs takes the Anti-Oracle attack on her Oracle Network personally, and she suits up as Batgirl, accompanying Nightwing and Tim Drake to track down who is responsible. But with fear consuming the streets of Gotham, Batgirl and Nightwing accidentally get hit with something that reveals their deepest fears…and it involves each other.
While it's unclear who Seer really is behind the digitally projected avatar, the two vigilantes will surely be determined to find out. All of the information and data Barbara has collected over the years as Oracle is now in Seer's hands, and it's already been made clear that hers are absolutely the wrong ones. As result, Fear State has just become extremely personal for Batgirl.
Despite it only coming due to the crisis, seeing Barbara Gordon suiting up as Batgirl and being back in the action alongside Nightwing is pretty exciting. Furthermore, the synopsis seems to indicate some big developments for their romantic relationship (though they might not be good ones). In any case, the upcoming issue of DC's Nightwing won't be one Dick Grayson and Batgirl fans will want to miss.
More: Bruce Wayne Got Batgirl Pregnant In Batman Beyond
90 Day Fiancé: Paul Exposes Karine's Private Medical Information
About The Author
Share this news on your Fb,Twitter and Whatsapp
Times News Express – Breaking News Updates – Latest News Headlines
Times News Express||USA NEWS||WORLD NEWS||CELEBRITY NEWS||POLITICS||TOP STORIES