Movie/TV News
Ral Zarek Conquers Time in Mind Bending Reprint Cover for MTG Comic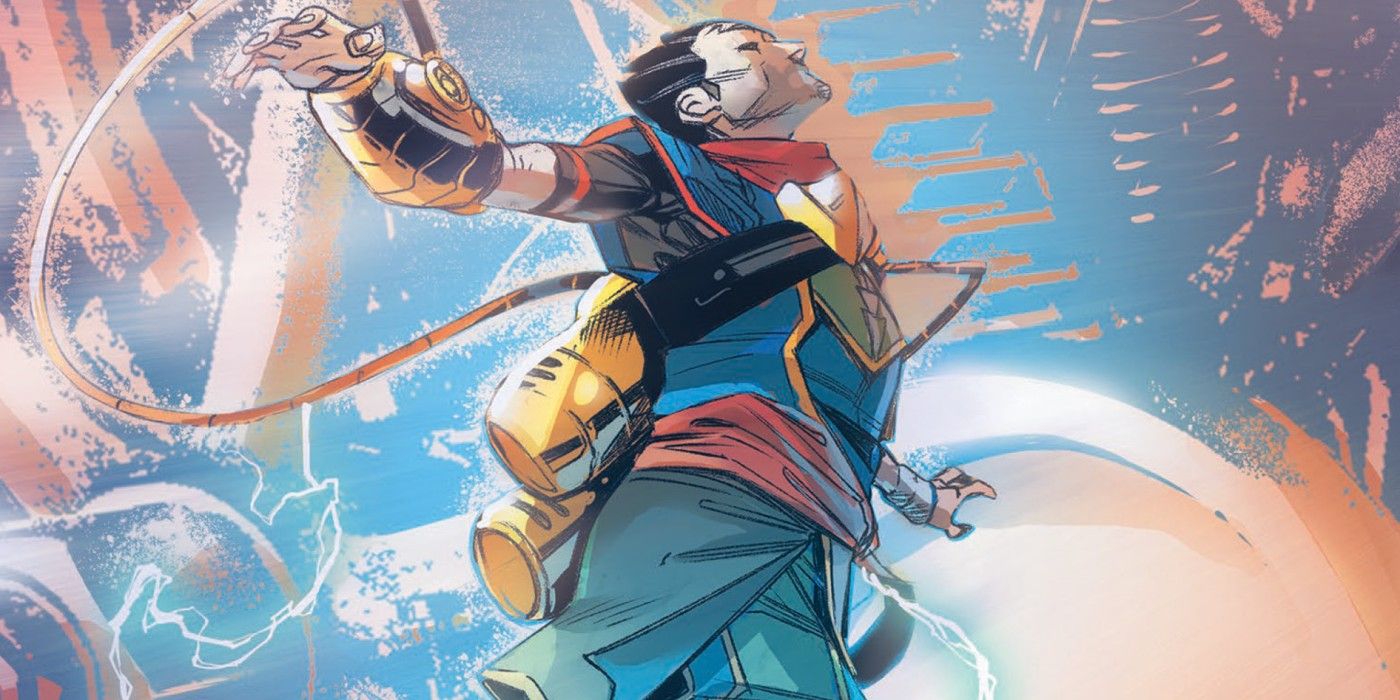 Magic the Gathering's new comic has stunned readers with its litany of Planeswalker variant covers, and issue 1's reprint will feature Ral Zarek.
The Magic: The Gathering comic has quickly made a name for itself, not just with its gripping story, but also the endless parade of Planeswalker variant covers featuring some of the game's most powerful characters. The comic's tactic of combining beautiful artwork with a compelling story must be appealing to readers as BOOM! Studios just announced a third printing of Magic #1, this time with artwork depicting the Planeswalker Ral Zarek.
Taking place in its own continuity, the new MTG comic from writer Jed MacKay and artist Ig Guara follows the Planeswalkers Kaya, Vraska, and Ral Zarek as they try to unravel the mystery of who keeps sending assassins after them across the many planes of the multiverse. Issue one saw the three Guildmasters deal with assassins in their own way while issue two promises to see the three come together and compare notes. Though the trio will be working together, differing ideals and personalities might mean the group implodes long before any assassin even touches them.
Continue scrolling to keep reading
Click the button below to start this article in quick view.
Related: MTG Strixhaven Reveals Best Mystical Archive Art Yet In Lightning Bolt & Others
This simple setup proved effective, as BOOM! Studios has announced in a Tweet that the comic's first issue is already going for a third reprint, and with that reprint comes a new Planeswalker cover, this time with artwork from series artist Ig Guara depicting Ral Zarek. Given that MTG is more popular than ever it makes sense that interest in a companion comic would also spike. Despite the expectation that the issue would be a smashing success though, it's still a positive sign to see it doing so well that it's already receiving a third-printing, something that isn't exactly common in the comic industry. Check out the first issue's new cover art below!
The new cover sees Ral Zarek performing some kind of great spell in front of some sort of vast machinery. While the gears could easily be part of some vast Izzet contraption, it's also possible that this cover shows Ral attempting to manipulate time. Typically, time manipulation is associated with the often-banned Planeswalker Teferi, who even has a card titled Teferi, Master of Time. Despite this, Teferi isn't the only Planeswalker to use time-magic, as displayed by Ral Zarek's first card, which allows players to take extra turns after a set of coin flips. Ral Zarek is usually associated much more with lightning magic in the game's story, but given his in-game ability, it's entirely possible he is more of a master of time than fans realize.
Regardless of Ral's mastery of time though, this new printing gives fans every reason to be excited for the comic's future. Previous attempts at adapting Magic to the comic world heavily relied on including cards with issues to boost sales. With solid artwork and interesting characters though, it's clear that BOOM! Studios has enough confidence in Magic to eschew such gimmicks. Look for the third printing of Magic #1 when it releases on April 28th!
Next: MrBeast Is Giving $25k To Two Random Magic: The Gathering Arena Players
How Mario, Luigi, Wario, and Waluigi Are Related
About The Author
Share this news on your Fb,Twitter and Whatsapp