Movie/TV News
Sister Wives: Why Meri Brown Will Never Win Back Kody's Love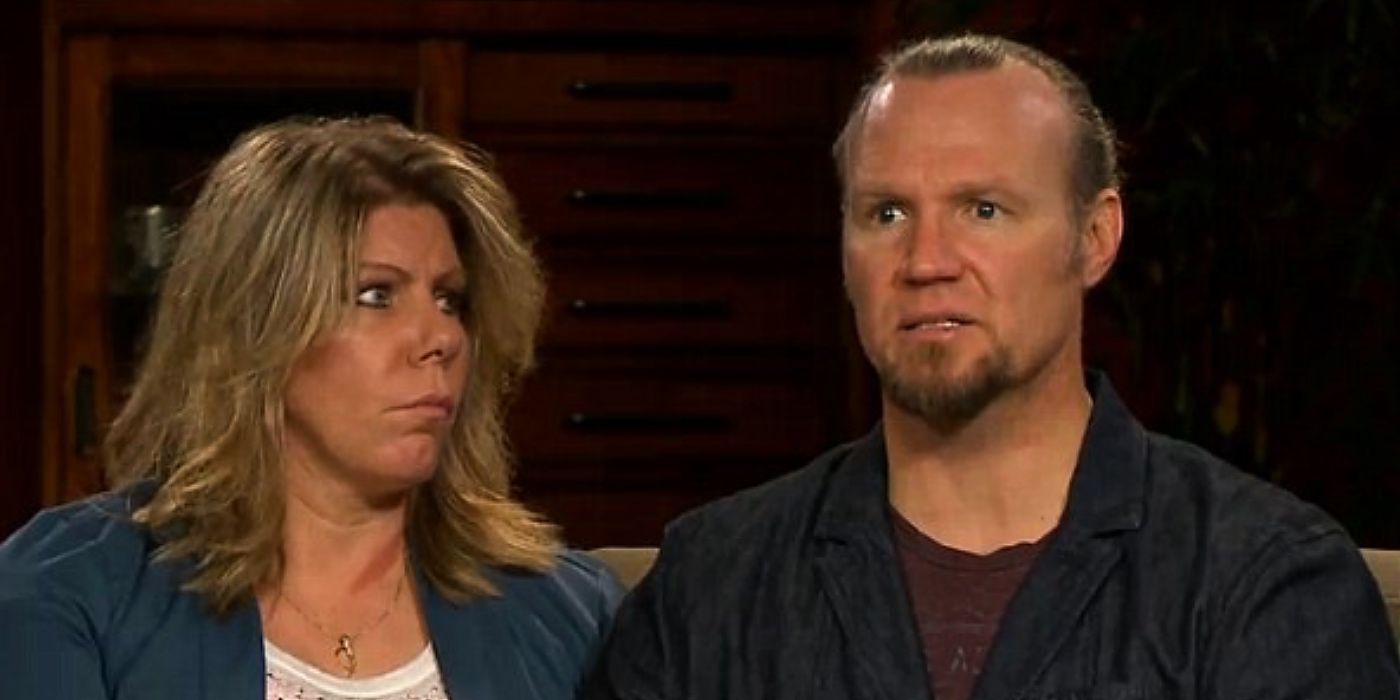 Meri Brown from Sister Wives won't ever win back Kody's affection no matter how hard she tries to please him because he is still holding onto hate.
Even though Sister Wives star Meri Brown is trying to win back Kody's love, viewers don't believe she will ever be successful in her endeavor. Meri is Kody's first wife, but he's had little interest in her in recent years. For seasons, she has toughed it out, but viewers feel it may all be in vain.
During a recent episode of Sister Wives, Kody and Meri seemed to be getting along pretty well. Meri allowed Kody and Janelle to stay at her B&B, and viewers were able to get a bit more insight into the relationship. Kody finally acknowledged that while he feels his partnership with Meri is "very good," it is not a "fulfilling" relationship for Meri. For Kody, the marriage is "amiable," but he understands Meri is getting very little out of the arrangement.
Related: Sister Wives: Why Kody Brown May Suffer From A God Complex
Kody Doesn't Feel Betrayed By Meri
Kody also shared that his anger has healed against Meri after her betrayal. Kody noted that he now has a "fondness" for his first wife. Sister Wives viewers will recall that Meri was caught in a catfishing scandal back in 2016. She also sent her lover compromising pictures of herself in the bathtub with a banana and made fun of Kody's inability to love. Those who watch the show thought Kody would never get over Meri's straying, but it's clear he now has other things on his mind thanks to his split with Christine.
Even if Kody considers himself to be on good terms with Meri, it doesn't appear there's any hope of the two resuming an intimate relationship. Meri has already acknowledged this season that her marriage to Kody remains unchanged in that regard. Sister Wives viewers were surprised that Meri conceded to the fact that Kody is not interested in having a true husband-and-wife relationship. For many, that would be their cue to leave the spiritual union, but Meri chooses to stay.
It could be that Meri is happy to have a loveless and no-contact marriage, but Sister Wives viewers aren't buying it. Kody clearly is only having a real marriage with Robyn as he slowly pulls away from his other wives. Even Janelle has been left out in the cold and ignored by Kody, who has admitted to wanting to spend time with his fourth wife instead of the rest of the family. For now, Meri is staying in her unfulfilling relationship, but viewers hope she sees the error of her ways and realizes sooner rather than later that it would be best to follow Christine's lead and leave Kody behind for good.
Next: Why Sister Wives Fans Aren't Buying Into Meri's Weekend Retreat
Sister Wives airs Sundays at 10 p.m. EST on TLC.
Share this news on your Fb,Twitter and Whatsapp
Times News Express – Breaking News Updates – Latest News Headlines
Times News Express||USA NEWS||WORLD NEWS||CELEBRITY NEWS||POLITICS||TOP STORIES