Movie/TV News
The Family Chantel: Why Winter's BF Jah Isn't Karen Everett's Biggest Fan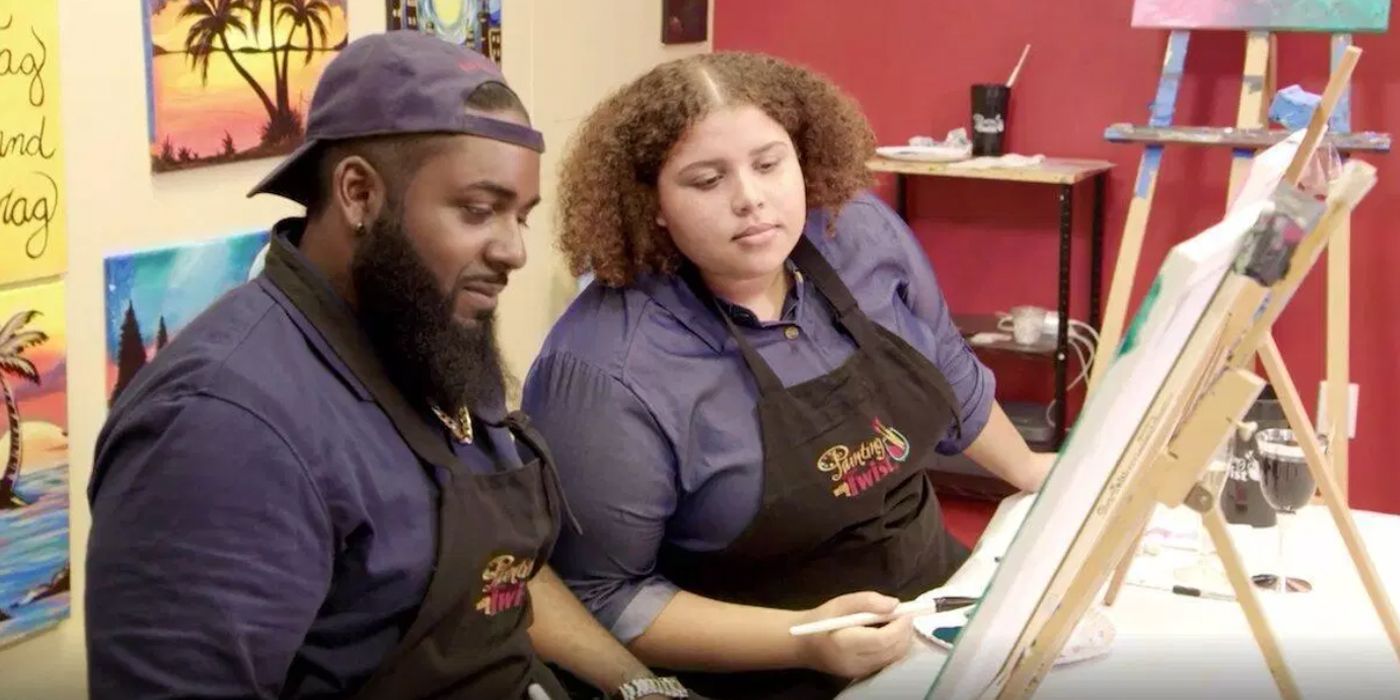 Karen Everett and Chantel Jimeno don't like Jah on The Family Chantel, but Jah also has plenty of reasons to be against his partner Winter's family.
Winter Everett might be serious with Jah on The Family Chantel season 3, but her mother Karen Everett and sister Chantel Jimeno notoriously cannot stand Winter's long-term boyfriend. Audiences have backed Karen and Chantel's dislike for Jah, as the two ladies have uncovered deception from Winter's boyfriend. However, the way Chantel and Karen chose to pry has been called out by some 90 Day Fiancé franchise fans. Therefore, it is understandable why Jah doesn't feel affection towards Karen.
Jah and Winter have dated since 26-year-old Winter was a late teen. Their relationship saw Winter taking on the role of caring for Jah's daughter from a young age. When Jah revealed he was considering proposing to Winter, Chantel took a page from her meddlesome mother's book and hired a private investigator to look into Jah's past. This uncovered the shocking revelation that Jah was hiding a son from Winter. Though Winter and Jah stayed together, tension between Jah and Karen is still strong. Monday night's new episode of The Family Chantel season 3 saw Chantel calling out Jah's Nazarene faith for not eating shrimp, while Jah implied that people like Chantel and Karen who eat "bottom feeders" act like them.
Related: The Family Chantel: Nicole Fails To Earn Sympathy For Alejandro Cheating
The past several seasons of The Family Chantel content have established a genuine feud that features Jah vs. Karen and Chantel. Though many aspects of recent 90 Day Fiancé franchise content have been accused of being scripted, it appears the animosity between Jah and Winter's family is real. Jah has clearly not forgiven Karen and Chantel for prying into his past. Though the two women were shocked that Jah concealed a child from his serious long-term girlfriend, Jah tried to justify the deception to Winter. He claimed he would have told her about his son in time and blamed Karen and Chantel for meddling before he was ready. In Jah's mind, Karen and Chantel were the real issues, not his deception.
Since Winter made it clear she is not leaving Jah, one might expect Winter's family to try to accept him. However, Chantel and Karen made it clear on Monday night's new episode that they are not going to play nice. Jah faces intense hostility from Karen and Chantel, who were furious that Winter brought him on a family trip to South Carolina. Despite the fact that Winter and Jah have been together for six to seven years, he is clearly very much not welcome in the family. It is easy to see how the way he is treated causes him to build resentment for Karen and Chantel. Furthermore, the two women were highly skeptical of his Nazarene faith. Rather than try to understand it, Chantel and Karen were angry that Winter had converted alongside Jah. They also made comments about his faith that he could easily perceive to be insensitive.
Many The Family Chantel viewers don't trust Jah and want to see Winter thriving and happy in a relationship. However, Karen's meddlesome past also makes it difficult to side with her in any argument. While Winter is well-liked by viewers, Karen is regularly regarded as one of the worst mothers-in-law in the entire 90 Day Fiancé franchise. She first was notoriously unwelcoming to Chantel's now-husband Pedro, then to her son Royal Everett's now-wife Angenette. Viewers may not like Jah, but it's easy to understand his frustration given the way Karen treats the romantic partners of her children on The Family Chantel. 
Next: The Family Chantel: River Steps Out With Megan Amid Clout Chasing Claims
90 Day Fiancé: Varya Plans A Big Move After Geoffrey's Guilty Verdict
About The Author
Share this news on your Fb,Twitter and Whatsapp
Times News Express – Breaking News Updates – Latest News Headlines
Times News Express||USA NEWS||WORLD NEWS||CELEBRITY NEWS||POLITICS||TOP STORIES