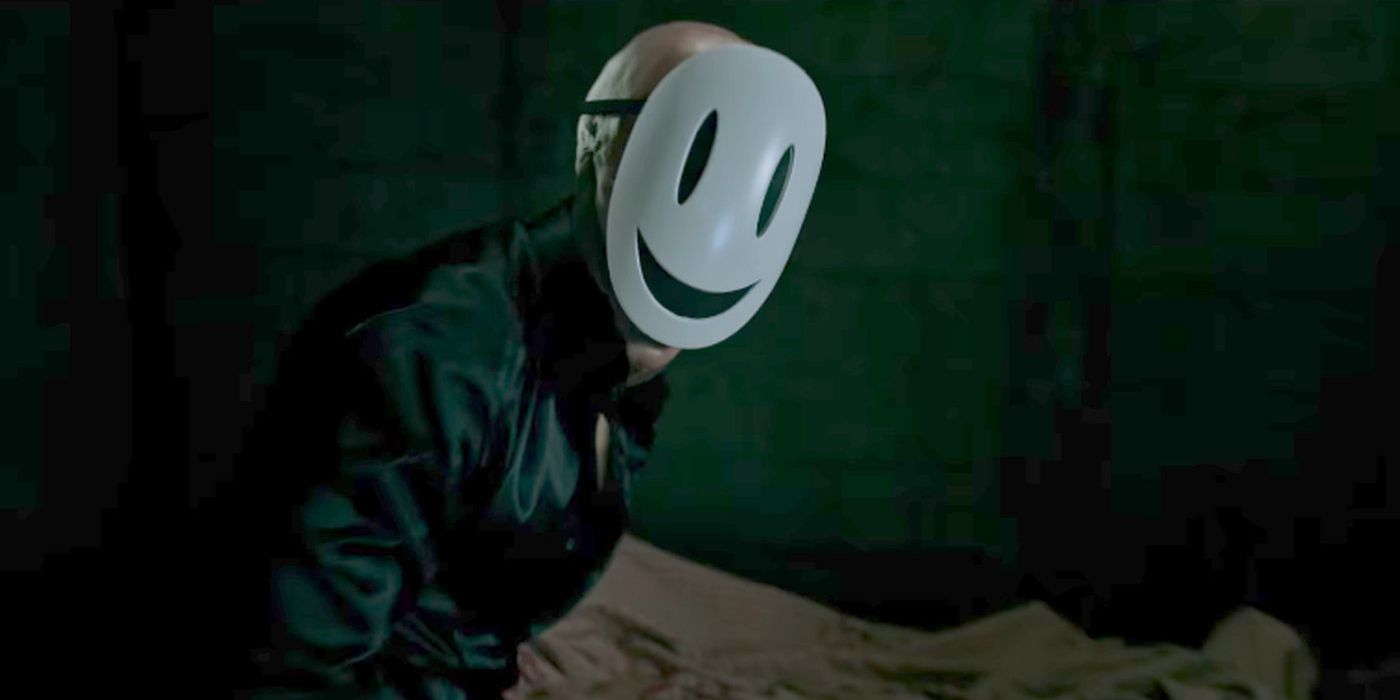 The New Mutants featured several creatures, including the disturbing Smiley Men; here's the backstory behind these unsettling monsters explained.
Here's The New Mutant's disturbing Smiley Men explained. The X-Men franchise kicked off with the original movie in 2000 and tackled several genres throughout its run. X-Men: First Class was a blend of superhero movie with a 1960s cold war spy thriller, while 2017's Logan was a somber neo-western. There are also the fourth-wall-breaking Deadpool movies, which despite being foul-mouthed and R-rated, ended up being the highest-grossing entries in the saga.
The New Mutants was set to introduce horror to the X-Men movie franchise. This spin-off is set in the '80s and follows five troubled young mutants as they are treated in a mysterious asylum. The film felt like a riff on A Nightmare On Elm Street 3: Dream Warriors combined with a modern-day, PG-13 horror, but The New Mutants famously had a rough road to release. The movie was first delayed for planned reshoots and kept getting pushed back due to the Disney/Fox acquisition. What was once a promising detour for the X-Men franchise ended up becoming its final entry, and proved to be a critical and financial disappointment upon release in 2020.
Related: Every Marvel Movie That Isn't Part Of The MCU
While The New Mutants doesn't quite work in its aims, it still contains some creepy and unsettling sequences. The film contains some disturbing subject matter, especially in regards to the backstory of Illyana Rasputin / Magik (Anya Taylor-Joy). Illyana is initially portrayed as cold and even cruel to some of her fellow patients, and the story reveals that when she was young she was sold into child slavery and frequently abused. This caused her to retreat into an imaginary safe space dubbed "Limbo," which ended up becoming a real dimension. The men who abused Illyana also wore eerie smiling masks, causing her to remember these Smiley Men as supernatural creatures.
The Smiley Men's Appearance Explained
The New Mutants disturbing Smiley Men make an appearance midway through the movie after Illyana has opened up about her past. This includes the fact that she killed 18 of her abusers. Dani's (Blu Hunt) psychic powers accidentally cause the Smiley Men to appear in the real world, causing Anya-Taylor Joy's (who has MANY upcoming movies) Illyana and the others to battle them. The New Mutants Smiley Men are tall, impossibly thin and have wide grins, and while they don't pose a huge threat in a fight, they are incredibly unnerving.
The New Mutants' Smiley Men attack sequence comes to a close relatively quickly once the heroes work together. This includes the cathartic moment Magik manifests her Soulsword and quickly hacks them to pieces. This is surprisingly heavy material for a PG-13 comic book adaptation to explore and results in one of the better-received elements of the movie.
Next: Marvel Should Lean Into Horror After Doctor Strange 2 – For Real This Time
Share this news on your Fb,Twitter and Whatsapp
Times News Express – Breaking News Updates – Latest News Headlines
Times News Express||USA NEWS||WORLD NEWS||CELEBRITY NEWS||POLITICS||TOP STORIES