Movie/TV News
The Umbrella Academy Star Reveals How Ben Is Different In Season 3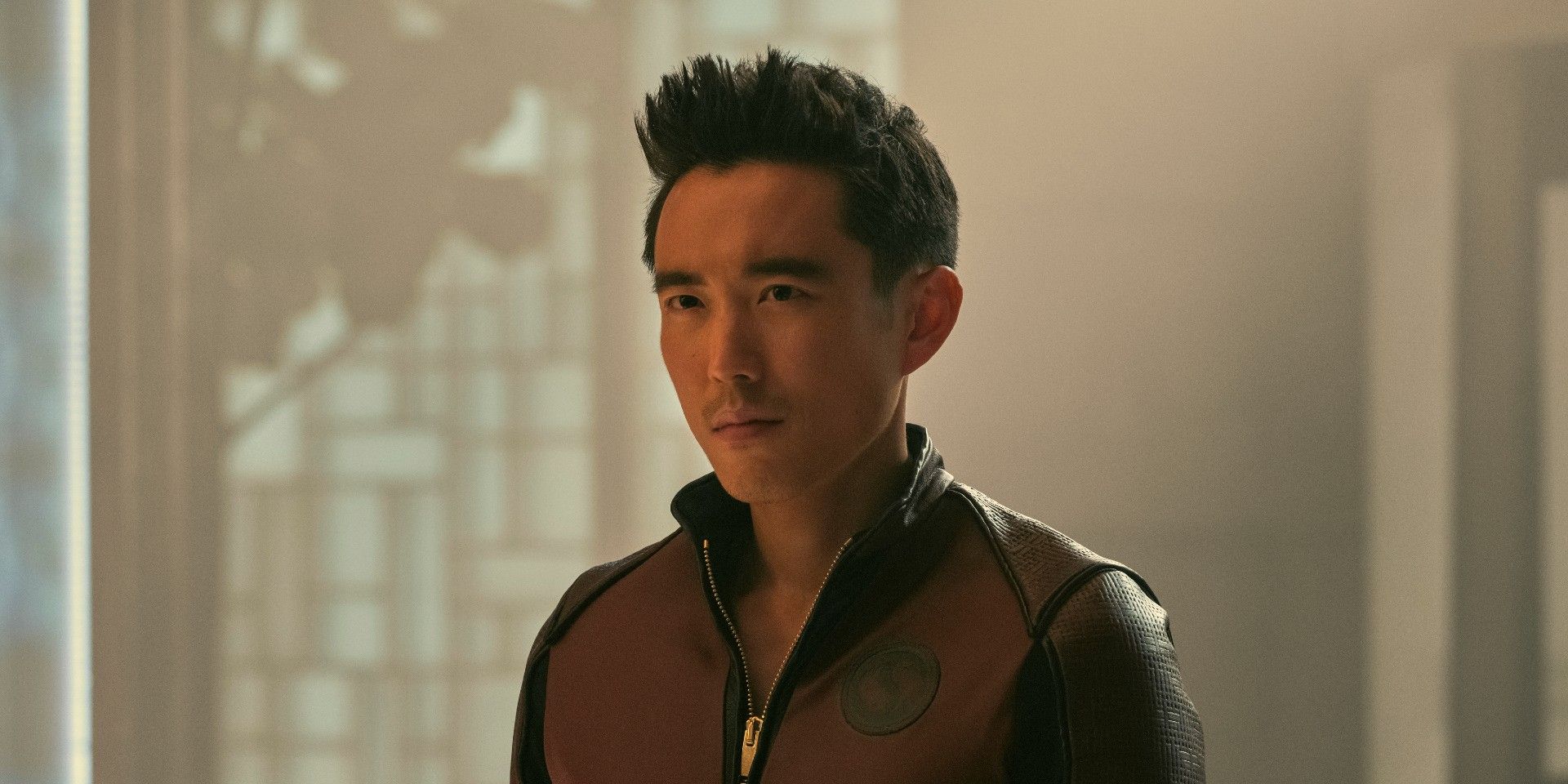 The Umbrella Academy actor Justin H. Min compares the new and old versions of Ben, teasing that Sparrow Ben has much better control of his powers.
Justin H. Min says his portrayal of Ben in The Umbrella Academy season 3 is vastly different from seasons 1 and 2. The Umbrella Academy follows the Hargreeves family, made up of seven out of the 43 children born from spontaneous pregnancies around the world, and their adoptive caretakers. Each of these children have a unique power, and their father Sir Reginald Hargreeves sets out to train them to save the world. This training, however, doesn't go particularly well, and each sibling now has to deal with the impact of his neglectful parenting. Alongside Min, The Umbrella Academy cast includes Tom Hopper, David Castañeda, Emmy Raver-Lampman, Robert Sheehan, Aidan Gallagher, and Elliot Page.
Min's Ben passed away before the beginning of The Umbrella Academy, but Klaus' (Sheehan) power allows him to speak with the dead, so Ben was often seen following his brother around throughout seasons 1 and 2. This power progresses in season 2 as Ben is then able to possess Klaus and communicate to his other siblings, giving audiences a bittersweet reunion. As they return to the future the day after what would have been The Umbrella Academy season 1's end of the world in the explosive finale, they're pre-emptively excited to see their childhood home still standing. The siblings soon come to realize that something has gone wrong, though, as they're met by the Sparrow Academy, led by a very different, very alive version of Ben.
Related: Umbrella Academy Character Posters Might Confirm Their Birthplaces
During an interview with EW, Min compares his experiences performing as both versions of Ben in The Umbrella Academy. The actor confessed that season 3's Ben is much more physically demanding, which was quite the change. Min worked with showrunner Steve Blackman to develop the character for season 3 and agreed that he would be very easily influenced by his upbringing. So, where Umbrella Ben was incredibly fearful of his eldritch powers, Sparrow Ben is much more comfortable with them due to the intense training he received. The actor goes on to tease how Ben will use his powers in the Sparrows' introduction scene. Read his full quote below:
Steve [Blackman] and I really talked at length about this balancing act between nature versus nurture, and what that would do to someone like Ben. I think Ben, in his essence, is a very impressionable person, so I think nurture is a huge striving force behind whoever Ben is and whoever Ben becomes. So in this alternate reality where they're being trained as these assassins and mighty superheroes who are famous and well-known, these are all things that we talked about leaving a great impression on Ben.

To be honest, it was exhausting. I got to work with a voice coach while I was filming to slightly lower my register, as well as learn how to project more. And they wanted me to physically embody the character, so I had to go to the gym for the first time in many years. Having those external factors in place in terms of body and voice really helped me to inhabit the character in a real and convincing way.

I think the previous version of Ben was fearful of his powers. It was something he never fully learned how to control on his own, so when these tentacles were unleashed, he didn't know what would transpire, but since the Sparrows have been trained since such a young age to utilize their powers during combat, it's something the new Ben feels much more control over. It's a casual way for him to assert his superiority. In the very first montage where we introduce the Sparrows, you even see him using his tentacles to smoke a cigar and drink. It's something he whips out as a party trick and will do very casually. He has control over it and he's very proud of it.
While this version of Ben in The Umbrella Academy season 3 is drastically different from the original, there are some elements of the version fans know and love. New promotional photos introduced Page's Viktor in a familiar hoodie and leather jacket combo while dining with his sister Allison (Raver-Lampman). As more The Umbrella Academy images were released, it became clear that Viktor's outfit is a sweet nod to his late brother Ben, as he's often dressed in near-identical attire. Clearly, there will be plenty of references to the original version of Ben.
The actors joining Min at the Sparrow Academy are Justin Cornwell, Britne Oldford, Jake Epstein, Genesis Rodriguez, and Cazzie David. The seventh Sparrow sibling actor is yet to be announced, but the character is a telekinetic cube named Christopher. It seems like The Umbrella Academy season 3 will be difficult for the Hargreeves siblings as they try to grieve losing their brother yet again while confronted with his alternate reality self. The Umbrella Academy fans can see just how different the new Ben is in season 3.
Next: Umbrella Academy: Viktor's Costume Has A Heartbreaking Ben Connection
The Umbrella Academy season 3 premieres Wednesday, June 22.
Source: EW
90 Day Fiancé: Libby's Dad Chuck Potthast Shares Major Update About Cancer
About The Author
Share this news on your Fb,Twitter and Whatsapp
Times News Express – Breaking News Updates – Latest News Headlines
Times News Express||USA NEWS||WORLD NEWS||CELEBRITY NEWS||POLITICS||TOP STORIES