Movie/TV News
Unexpected: What Happened To Diego Reyes After Season 2 Of TLC Show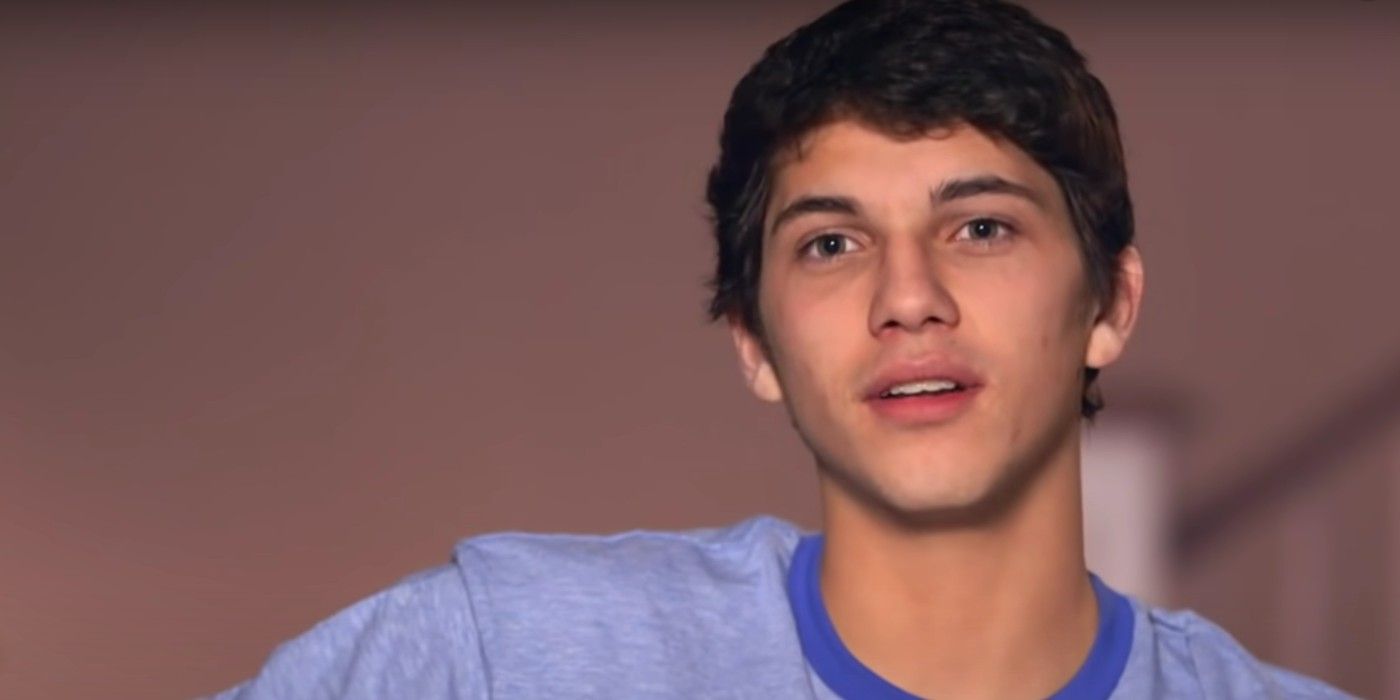 He got famous for being extremely stubborn while appearing on Unexpected. Then, he flipped the script and joined the military.
By Unexpected season 4, viewers were likely wondering why the show wasn't called "Entirely Expected." Themes of generational trauma, half-truths, cheating, and misbehavior (usually stemming from fears about the future) kept coming back. These themes surfaced over and over again,  as rhythmic and predictable as ocean waves. When the cameras are gone, do the former cast members see these themes and work to make changes? In the case of Diego Reyes, the answer is yes.
Last we saw him, Diego, who is the father of Aria Beckett and the former boyfriend of Emiley Noack, was on the season 2 Tell All. During that event, things between Diego and Emiley's mother Bridgette were as bad as they'd ever been. During season 2, Diego's stubbornness was well documented, especially when it came to him butting heads with Bridgette and failing to get really involved with Emiley's pregnancy and birth plan. During the Tell All, he admitted that he knew he was being portrayed as the villain (Max Schenzel can relate), but also said he wasn't going to change his behavior just because some people didn't like him. Unsurprisingly, he and Emily didn't stay together.
Continue scrolling to keep reading
Click the button below to start this article in quick view.
Related: Unexpected: Fans Slam McKayla For Spending $2,500 on a Wig
Since then, Diego has enlisted in the military. The young father joined the army in January 2020. He went through basic training at Fort Sill Military Base. After that intense training, Private Diego Reyes graduated on May 1, 2020, but his graduation ceremony was virtual due to COVID-19.
Diego's father Fabian said that joining the army has been a deeply positive experience for Diego, physically and mentally. Diego had been a great high school athlete, but Fabian joked that the year off between high school and the military had been rough on Diego's physique. As for the mental benefits, Fabian says the army, "gives him a direction until he can grow and find who he wants to be." The proud father took to Instagram to post a picture of Diego on graduation day with the caption, "Graduation day for this young man! I cannot be more proud of him. Wish we weren't in a pandemic, as graduation has been closed to public."
Diego graduated with a military occupational specialty in 13B Artillery. In other words, he's a cannon crew member who works the howitzer cannons that support infantry and tank units during combat. Next steps for the soldier? He's going to get more training. Diego's next round of army training is called Advanced Individual Training (AIT). This training also takes place at Fort Still.
Fort Still isn't too far from his home in Frederick, Oklahoma, and the COVID-19 pandemic hasn't kept him from seeing his daughter. In an effort to limit exposure to the virus via daycare, Fabian has reportedly been going to Emiley's house to care for Aria while Emiley goes to work. Seems the family is getting along. They're co-parenting even though the young parents are no longer a couple.
Next: TLC: 10 Behind-The-Scenes Details About Unexpected
Source: Fabian Reyes/Instagram
90 Day Fiancé: Why Rose Vega Is The Franchise's Biggest Success Story
Share this news on your Fb,Twitter and Whatsapp