Movie/TV News
Valheim Item Duplication Glitch Discovered After Just One Week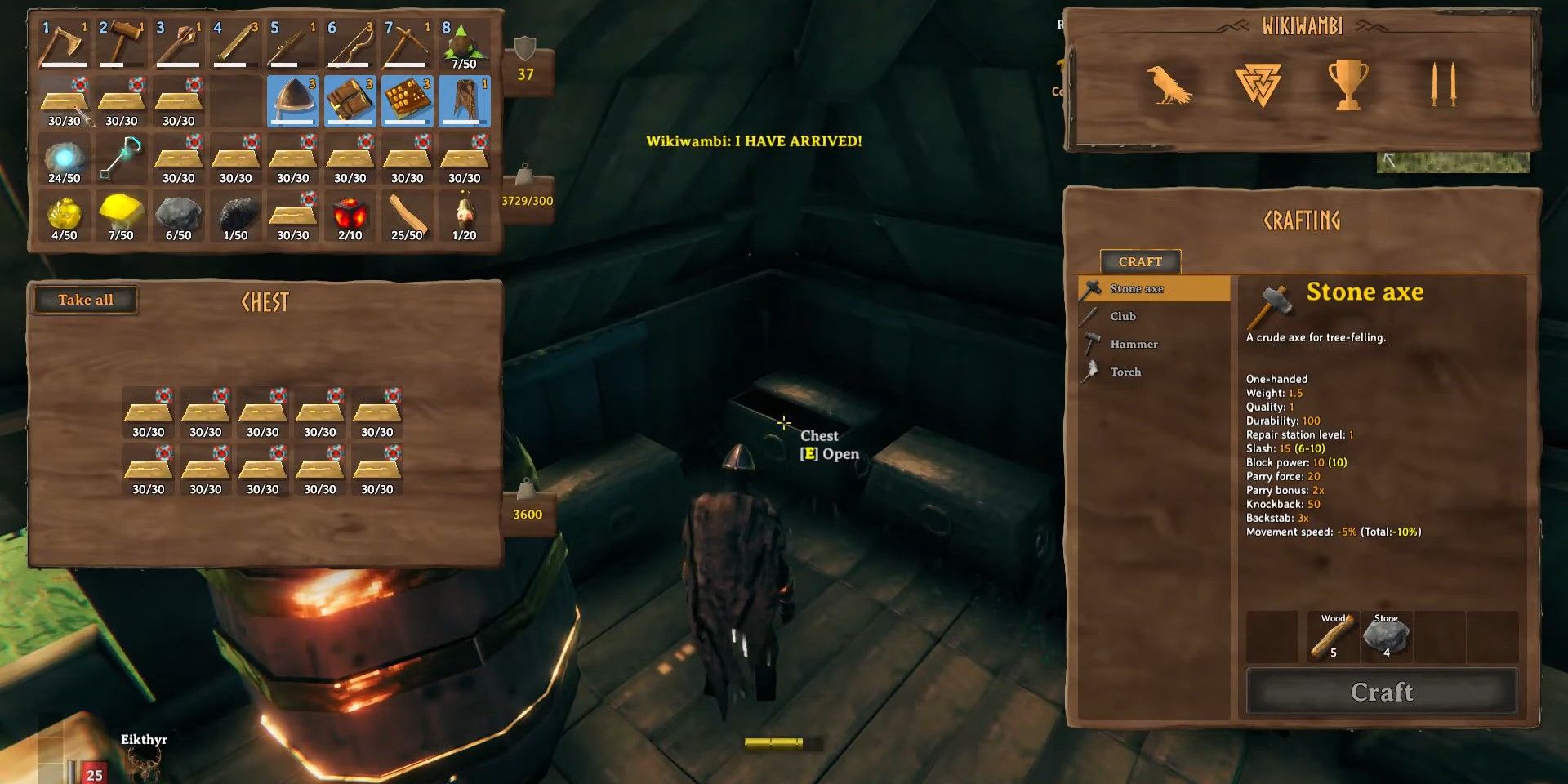 An exploit was found in Valheim's files that allows players to duplicate items, an alternative to discovering the hard-to-find materials.
Iron Gate AB has managed to pull off a legendary Viking invasion with its new hit, Valheim, amassing a peak concurrent total of 160,000 players within its first week, and the game is still in early access on Steam. It also hit a huge milestone with 1 million copies of the game sold in the first week since its launch on February 2nd. Valheim is quickly becoming somewhat of a phenomenon despite its bugs that players are picking up, like a pretty handy glitch that duplicates items.
Valheim is a multiplayer survival game with a heavy Norse mythology theme. Players are dropped into a world of the dead as souls of deceased Viking warriors and must learn to craft items to keep themselves alive and brave the harsh elements, fight off monsters, and eventually take on Odin's most powerful enemies. It is a co-op game that allows teams of up to 10 players to work together, collecting and crafting items to keep the team going. Items have a limited lifespan in the game too, so building a workbench and continuing to make things is essential, although it is possible to repair items if they break.
Related: Valheim: Beginner's Tips & Tricks For Survival
However, players have found a neat loophole that allows them to duplicate items that are in their inventory, making gameplay a lot easier and faster. Specimen Butt shows viewers how to do this on his YouTube channel, and the process is quite involved. The processing involves opening the folder on their computers with their Valheim characters saves in it, copying the character saves into another new folder, and then open the game up again. By exploiting the autosave feature, when players put these items into a chest, the game will recognize the items in both the player's inventory and the chest.
Some glitches are bound to come up in the first week of early access and some tweaking will obviously be needed, but Iron Gate AB has already released a patch that improves on the stealth mechanics and turns the absurdly overpowered deathsquitoes down a notch. With any new game, there are those players who like to find exploits that haven't been caught by the developers yet, but by doing so they help bring attention to these glitches so the developers can get to work on a fix.
The release date for the full game is only expected in 2022, but Iron Gate AB has assured players that it will continue to update the game each month. Despite its initial flaws, Valheim has become so popular because it has done something different to all the other survival games out there, and that is the introduction of teamwork. The game can be played alone, but things move slowly as a single-player gathering and crafting items, which is where a glitch that duplicates items comes in handy. But if players band together to survive instead of fighting each other, there will be no need to resort to glitches to get somewhere.
Next: Valheim Fixes The Worst Part About Rust
Valheim is available on PC.
Source: Specimen Butt/YouTube
How to Play Freeze Tag in Among Us (Custom Game Mode)
Share this news on your Fb,Twitter and Whatsapp