Movie/TV News
Why Floki Really Felt Betrayed By Ragnar In Vikings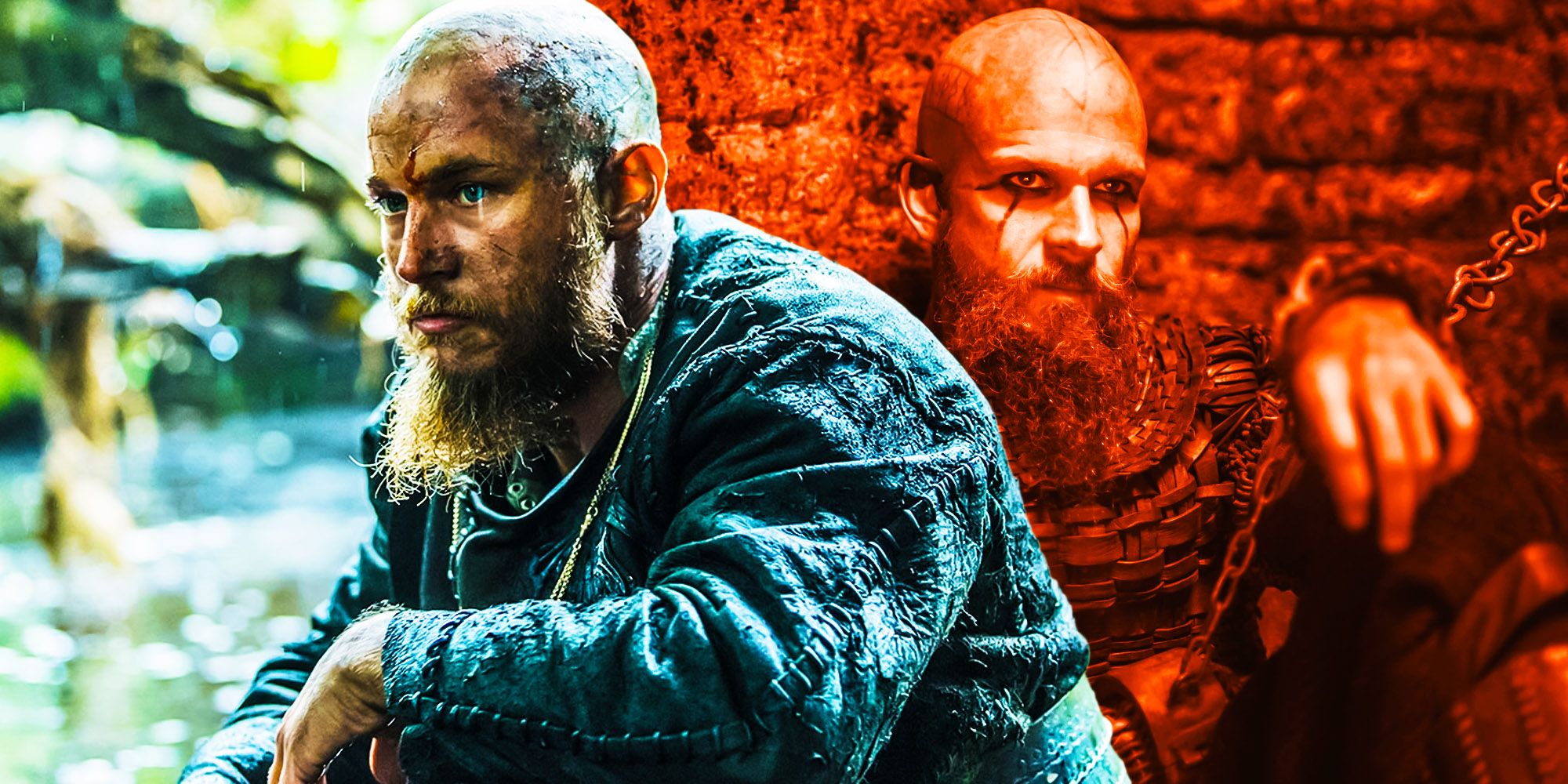 Vikings saw many strong friendships over the course of six seasons, and one that became very popular with the audience was that between Ragnar Lothbrok (Travis Fimmel) and Floki (Gustaf Skarsgård), but at one point, Floki felt betrayed by Ragnar, and he had strong reasons for that. Vikings covered the first years of the Viking Age and initially followed legendary Norse figure Ragnar Lothbrok through different travels and raids alongside his Viking brothers, among them his brother Rollo (Clive Standen) and Floki. However, after Ragnar's death in season 4, his sons took over the series and led it until its final episode, though Ragnar's legacy was still felt.
Unfortunately, not all main characters from season 1 made it to the final episode of Vikings, except two: Rollo and Floki. The latter was Kattegat's exceptional boatbuilder and incorrigible prankster, as well as a close friend of Ragnar and his family. Floki was one of the most loyal characters in Vikings but also a deeply troubled one, who hid behind his eccentric and joyful image. All this led to Floki going through a crisis when he felt betrayed by Ragnar, as his friend was not only baptized, but he became very close to Athelstan (George Blagden), a Christian monk.
Related: Vikings: Why Floki Wears Eye Makeup (& What It Really Means)
Vikings: Why Was Ragnar Baptized (& Did He Go To Valhalla?)
Floki was fiercely loyal to the Norse gods and was the most religious of Ragnar's group, so much so that he legitimately worried about his actions or those of his Viking brothers angering the Gods. Floki often saw a religious or spiritual significance in everything and had visions from the gods, and he was quite intolerant towards those who didn't share his faith or defied it, leading to his extreme dislike towards Christians, who he saw as untrustworthy and undeserving of mercy. With all this in mind, it's not that surprising that Floki felt betrayed by his best friend when he asked to be baptized, even if it was part of a much bigger plan.
In Vikings season 3, a severely wounded Ragnar secretly met with the Franks, who offered him gold and silver, but as he knew his end was near, he didn't accept the offerings and instead asked to be baptized and buried inside the city. When Ragnar died, he was placed into a wooden coffin made by Floki and was escorted to the gates of Paris. Standing over his friend's coffin, Floki expressed his disgust of Ragnar's baptism and thus his betrayal of the gods, telling him he himself felt betrayed and that he loved him more than anyone, including Athelstan.
However, this was all part of an elaborate plan by Ragnar, as when his coffin was brought inside the Cathedral, Ragnar jumped out of it, alive, and forced the guards to open the gates, after which the rest of the Vikings took over. On their way home, Ragnar told Floki he knew he was the one who killed Athelstan. Now, even though Ragnar's beliefs and faith fluctuated, it's unlikely he went to heaven after he died and, instead, he went to Norse afterlife, though whether he entered Valhalla or not is still debated, as he didn't die in battle, but the gods were always on his side, and Odin appeared to him a couple of times.
Vikings: Why Floki Killed Athelstan In Season 3
Athelstan was an Anglo-Saxon Christian monk who was taken as a slave by Ragnar after the Lindisfarne raid in Vikings season 1. Athelstan ended up becoming very close to Ragnar and his family, to the point where he shared his religious beliefs with Ragnar and became torn between Viking and Christian beliefs. The strong bond between Ragnar and Athelstan made Floki very jealous and also angry, and in season 3, Floki had a vision he interpreted as a sign that "blood must be spilled", so he killed Athelstan with an axe while he was praying. Floki's fanaticism, obsession with his closest friends, and heartache led him to kill Athelstan, but his relationship with Ragnar didn't get better after that.
Next: Vikings: How Every Main Character's Death Compares To Real Life
Share this news on your Fb,Twitter and Whatsapp
Times News Express – Breaking News Updates – Latest News Headlines
Times News Express||USA NEWS||WORLD NEWS||CELEBRITY NEWS||POLITICS||TOP STORIES