Movie/TV News
Young Sheldon Season 6 Episode 4 Clip Reveals Fan-Favorite Return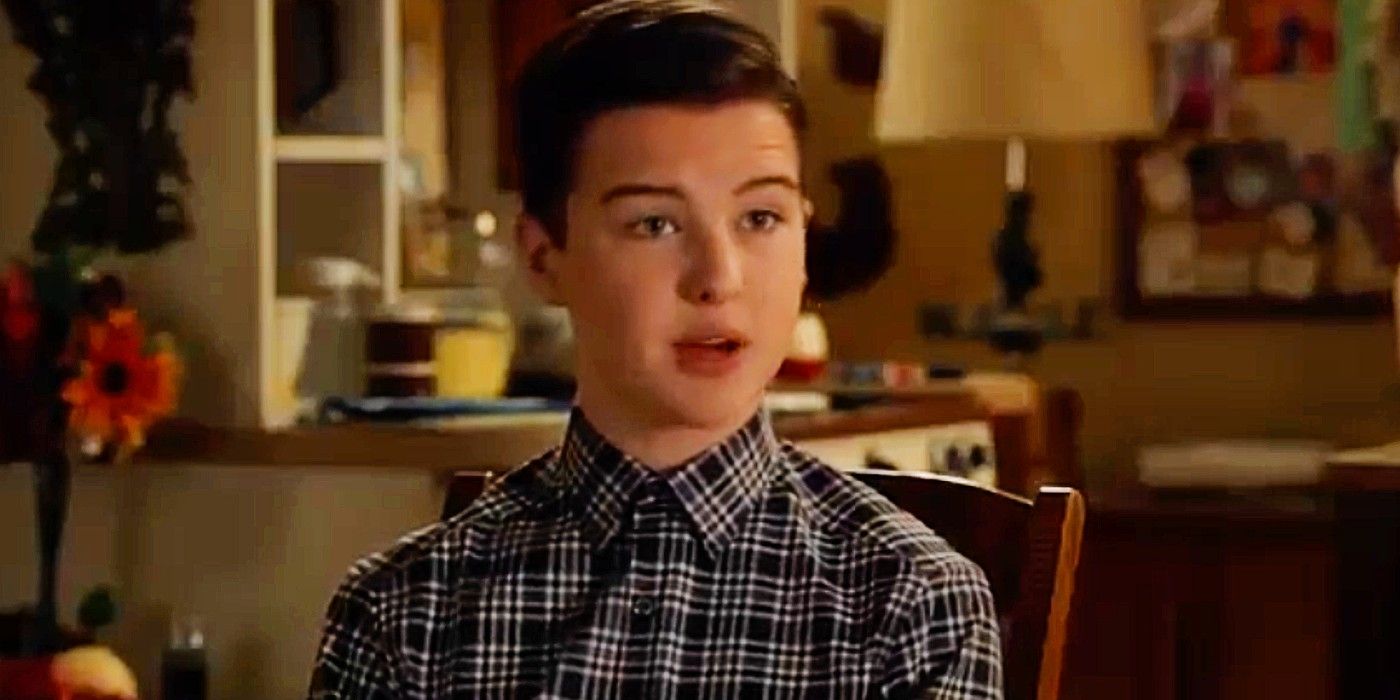 The latest Young Sheldon season 6 episode 4 sneak peek reveals the return of a fan-favorite. After an eventful season premiere, the Coopers are settling back into their old routine. That includes Sheldon continuing his college adventure at East Texas Tech. But while his primary stories take place at school, some of his most memorable bits happen when he's back at home.
Ahead of Young Sheldon season 6's premiere, it has been confirmed that Sheldon will be spending more time at East Texas Tech, which means he will continuously be separated from the rest of the Coopers. This is a growing problem for the family comedy, as it makes its titular character virtually irrelevant. In order to address this growing issue, CBS has been staging important, albeit brief interactions with his family. This week, however, Sheldon will be spending time with a different familiar face.
Related: Big Bang Theory Showed You Mary's Frisky Side Way Before Young Sheldon
In a new sneak peek for Young Sheldon season 6 episode 4, "Blonde Ambition and the Concept of Zero," Billy is back on the show. The video is shared by Wyatt McClure himself on his official Instagram account, and it sees his character in a study session with Sheldon. This is interesting, considering that the pair no longer go to the same school.
What Billy's Return Means For Brenda & George?
It has been a while since Billy appeared on Young Sheldon. While he and his mom remain neighbors with the Coopers, there's just barely any storytelling opportunity to bring him back. But more than his personal appearance, his return could be an indication that the Sparks will once again be prominently featured on the show. As seen in a previous Young Sheldon season 6 episode 4 clip, it is George who manipulates Sheldon into tutoring Billy. This could mean that Brenda reached out to the Cooper patriarch to ask for his help, given her son's predicament. So, while Young Sheldon isn't actively moving their potential affair forward, it's possible that the pair are seeing each other off-screen.
Assuming that this is the case, this could be a plot twist in the making on The Big Bang Theory prequel spinoff, considering Mary's changed demeanor towards her husband. It's no secret that the Cooper parents' marriage has been on the rocks for a while. But thanks to Mary's more fun personality, she has been initiating spending quality time with George. Sheldon's dad, who has been feeling under-appreciated for years now, understandably likes this new version of his wife. So, if he's still seeing Brenda on the side amid this, then his looming cheating scandal will be totally unjustifiable, no matter how hard Young Sheldon tries to validate it.
Next: Young Sheldon's Science Dilemma Was Solved By Howard In Big Bang Theory
Young Sheldon season 6 airs Thursdays on CBS.
Source: Wyatt McClure/Instagram
Share this news on your Fb,Twitter and Whatsapp
Times News Express – Breaking News Updates – Latest News Headlines
Times News Express||USA NEWS||WORLD NEWS||CELEBRITY NEWS||POLITICS||TOP STORIES