NEWS USA
NY Republicans blast Democrat governor's housing plan as 'radical' power grab: 'Dangerous precedent'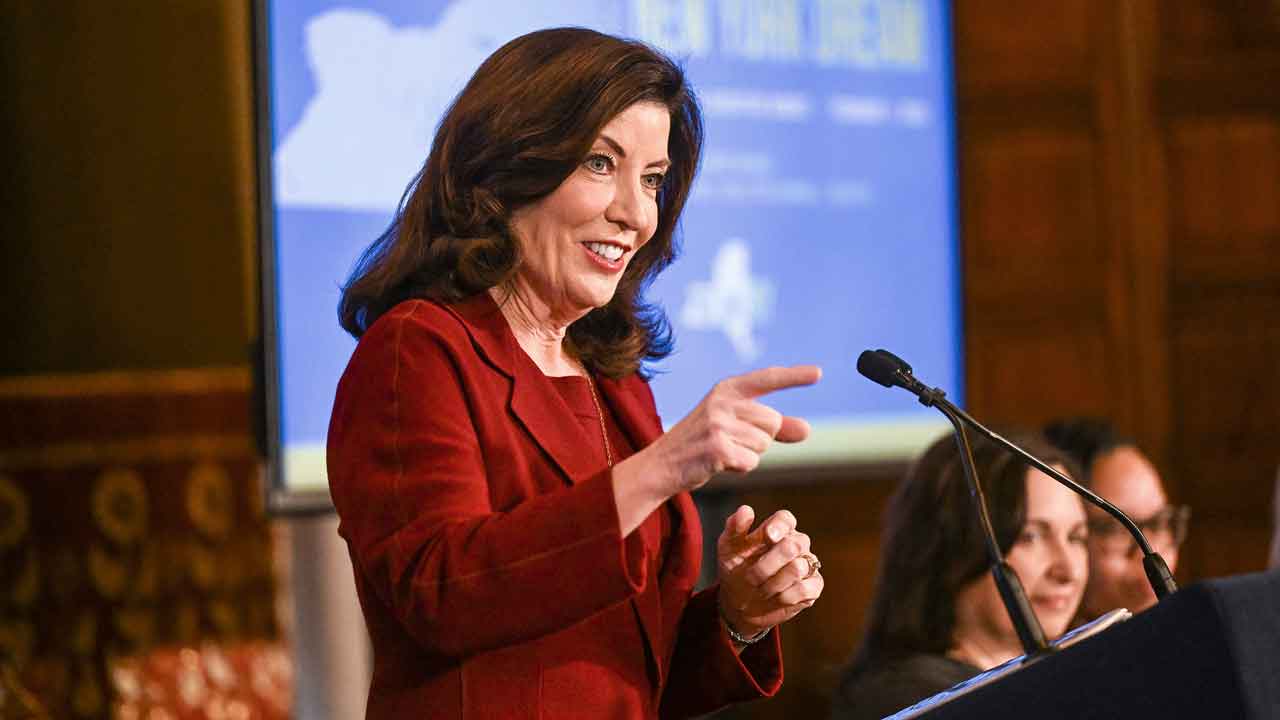 Gov. Kathy Hochul's proposed affordable housing plan requiring municipalities to build more affordable housing would have a devastating impact on suburban communities throughout the Empire State, especially on Long Island, New York, House Republicans told Fox News Digital.
"Not only does this proposal seek to supersede local authority to regulate zoning, but its impact would have disastrous consequence for quality of life on Long Island," Republican Rep. Andrew Garbarino, who represents New York's 2nd Congressional District along the south shore of Long Island, told Fox News Digital this week. 
"Our community simply cannot handle a monumental increase in population density," Garbarino continued. "More people means more vehicles added to our already congested roads, higher student-to-teacher ratios, overcrowding of our beaches and recreational spaces, and overloading our already strained sewer and waste water systems. Local municipalities are in charge of zoning because they understand local needs and challenges."
Hochul publicly announced a plan last month that would build 800,000 new homes in the next 10 years, which would implement requirements and incentives for cities to build affordable housing and would require municipalities with MTA rail stations to rezone the surrounding area for "higher density residential development."
NEW YORK GOV. HOCHUL ANNOUNCES PLANS TO BAN GAS HEATING IN NEW HOMES, BUILDINGS CONSTRUCTED IN NEXT FEW YEARS
"New York faces a housing crisis that requires bold actions and an all-hands-on-deck approach," Hochul said in a press release. "Every community in New York must do their part to encourage housing growth to move our State forward and keep our economy strong. The New York Housing Compact is a comprehensive plan to spur the changes needed to create more housing, meet rising demand, and make our state a more equitable, stable, and affordable place to live."
Three other Republicans representing New York in Congress shared Garbarino's concerns, including Rep. Mike Lawler, representing New York's 17th Congressional District in the Hudson Valley, who said the plan is "extremely detrimental" to suburban communities and should be "abandoned immediately."
"Governor Hochul's radical plan to wipe away local control of zoning in the pursuit of increasing housing stock in the Hudson Valley and on Long Island sets a dangerous precedent of state overreach and destruction of local control," Lawler told Fox News Digital. 
NEW YORK GOV. KATHY HOCHUL PLANS TO IMPROVE THE STATE'S MENTAL HEALTH CARE SYSTEM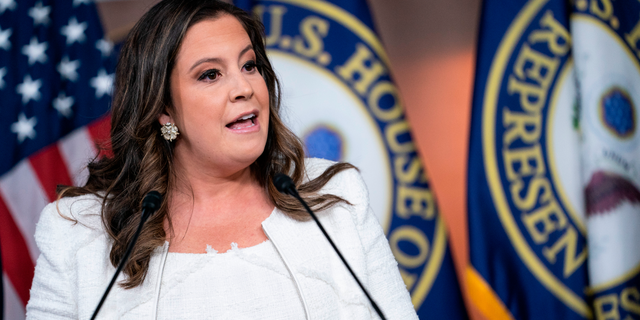 "For centuries, communities across New York State have had local control of their zoning, allowing for responsible development in conjunction with infrastructure investments. With one fell swoop, Governor Hochul is brushing aside centuries of precedent in a misguided attempt to placate the progressives in the State Legislature."
Last week, the New York Republican delegation in the House of Representatives sent a letter to Hochul arguing that the strain of overcrowding will be a "recipe for disaster."
The plan has received significant pushback on Long Island from local Republicans who object to the 3% addition of housing stock in three years and the rezoning of the area half a mile around train stations, CBS News reported.
HOCHUL FLAMED FOR ASKING PEOPLE TO STOP 'LEAVING' NEW YORK AFTER TELLING REPUBLICANS TO 'GET OUT' MONTHS PRIOR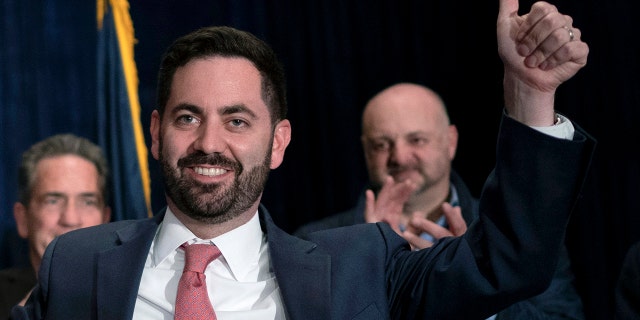 "How about the infrastructure to support it? How about electrifying the rail? How about making sure the roads work? How about making sure that there are sewers?" Brookhaven Town Supervisor Ed Romaine told the outlet.
Proponents of the plan argue that it will address the housing crisis in the state that has contributed to a population exodus and create a system where more New Yorkers can afford to live.
"To address the severe housing crisis plaguing New York State, Governor Hochul proposed a bold plan to create 800,000 new homes in the next decade by working collaboratively and flexibly with cities and towns that need more housing," Hochul's Deputy Communications Director Justin Henry told Fox News Digital in a statement.
"Governor Hochul is eager to work on solving the housing crisis and making New York more affordable with any elected leader who wants to be part of the solution."
Hochul's office directed Fox News Digital to several local politicians and leaders who have expressed support for the plan, including Democrat Suffolk County Executive Steve Bellone who said the measure "will incentivize local municipalities to work closely with the state to address an issue that is critical to Long Island's economic future.'"
ZELDIN: NY CRIME NOT GOING ANYWHERE BECAUSE ELECTION IS OVER, RESIDENTS TASKED WITH DECIDING WHETHER TO STAY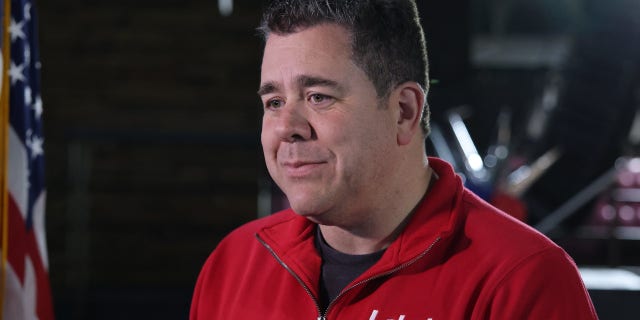 Other local leaders have suggested the GOP's opposition to the plan is racially motivated including ERASE Racism President Laura Harding, Esq., who said the plan "provides for Long Islanders and our elected officials to collectively work on developing affordable housing options that will benefit ALL Long Islanders. 
"While there are still more details to be determined, we must not allow critics who do not have plans of their own, and use thinly veiled stereotypical tropes and coded language to derail this opportunity for us to come together so that our seniors, children and future generations, and most vulnerable populations are able to create a successful life on Long Island that is free of structural racism and de facto segregation."
"Kathy Hochul is expanding her authoritarian power grab over our New York communities. She must end her dangerous proposal to take away local control over zoning and work with local municipalities instead of putting her wants over the needs of our communities."

— Rep. Elise Stefanik, R-NY
Republicans remain unconvinced by Democrats who insist the plan will be flexible and warn that it will take power away from localities to determine what is best for residents.
MIGRANTS REMAIN CAMPED IN NYC STREET AFTER NEARLY 48 HOURS TO PROTEST EVICTION FROM FREE STAY AT LUXURY HOTEL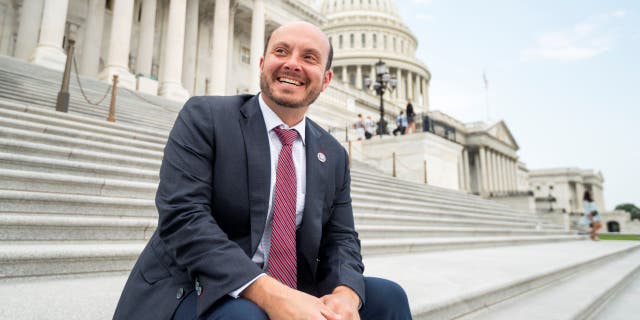 "Kathy Hochul is expanding her authoritarian power grab over our New York communities. She must end her dangerous proposal to take away local control over zoning and work with local municipalities instead of putting her wants over the needs of our communities," Republican Rep. Elise Stefanik, who represents New York's 21st Congressional District in the northern part of the state, told Fox News Digital.
Stefanik added that she is standing up against the "blatant overreach" to ensure that New York communities are not "forced to concede control to her corrupt regime."
Republican Rep. Nick LaLota, who represents New York's 1st Congressional District on eastern Long Island, agreed with Stefanik's conclusion and told Fox News Digital the plan is a "heavy-handed" and "unnecessary example of government overreach from Albany."
CLICK HERE TO GET THE FOX NEWS APP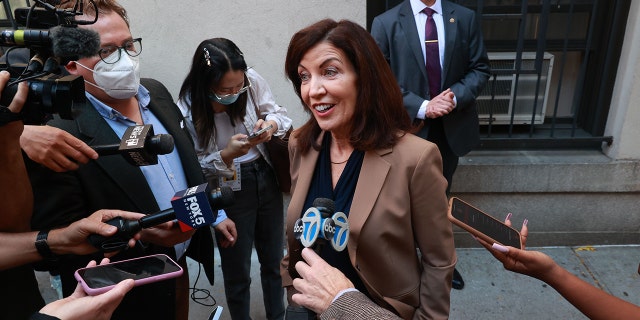 "A one size fits all government mandate is not the best way to govern. We need to give more power to local governments and leaders, and less power to Executive Orders and mandates," LaLota said.
Hochul reiterated her support for the New York Housing Compact during a recent press conference saying that the measure is "not a one size fits all approach."
"We have failed so far," Hochul added. "No longer is failure an option." 
Republicans have suggested that Hochul go back to the drawing board to find other ways to achieve common goals that don't involve mandatory requirements from Albany.
"Governor Hochul must take a step back and work with local government to find a reasonable alternative to address housing availability," Garbarino told Fox News Digital.
Share this news on your Fb,Twitter and Whatsapp
Times News Express – Breaking News Updates – Latest News Headlines
Times News Express||USA NEWS||WORLD NEWS||CELEBRITY NEWS||POLITICS||TOP STORIES