NEWS USA
Watch Live: Biden to award Medal of Honor to 4 soldiers for heroism in Vietnam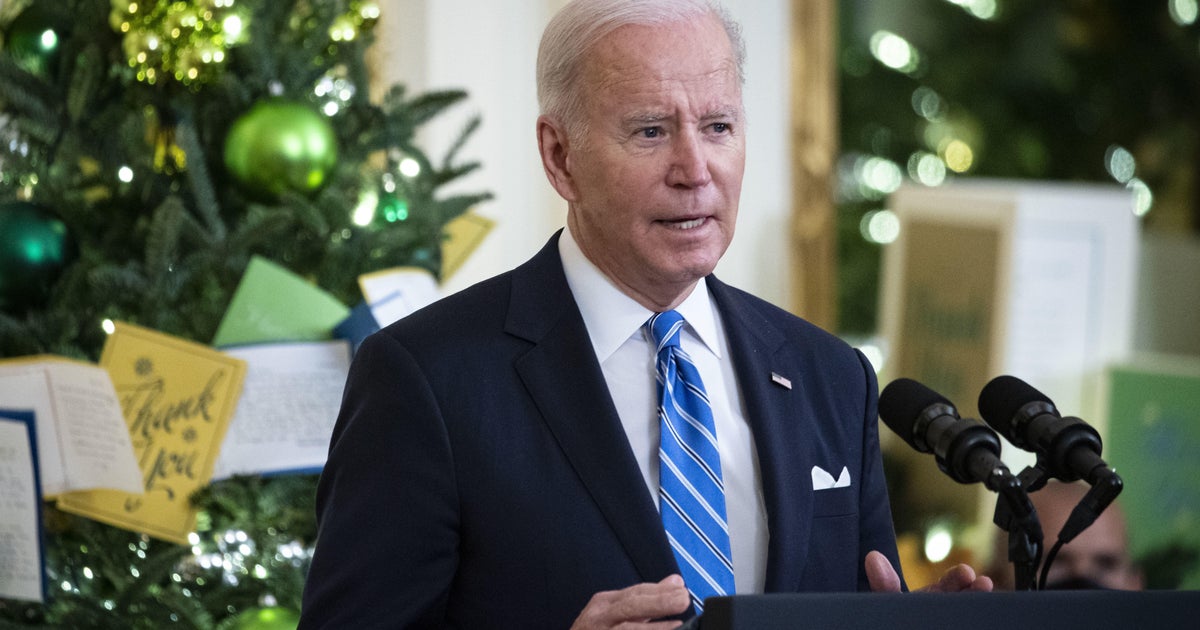 Washington — President Joe Biden is awarding the Medal of Honor to four U.S. Army soldiers during a ceremony at the White House on Tuesday, recognizing them for their valor in the face of tenacious fighting in the Vietnam War.
The recipients include Staff Sgt. Edward Kaneshiro, Spc. Dwight Birdwell, Spc. Dennis Fujii and Maj. John J. Duffy. Kaneshiro's medal will be awarded posthumously.
The Medal of Honor is the nation's highest decoration for military service. The soldiers receiving the medal on Tuesday all fought in Vietnam and had received previous awards that have been upgraded. The White House released summaries of their commendations last month.
Kaneshiro was leading an infantry squad in 1966 when his unit was attacked by North Vietnamese fighters, according to the White House. He managed to repel the attack with rifle fire and grenades, allowing the rest of his unit to pull back safely. He was shot and killed during fighting four months later.
Birdwell was serving in a tank unit when his airbase came under attack in 1968. He managed to rescue his wounded tank commander and fired the tank's guns at the enemy forces. Birdwell was eventually shot in his face and torso but refused treatment until he could evacuate other wounded soldiers. 
Fujii was in a medevac helicopter that crashed in 1971. Though wounded, he rejected medical aid from another helicopter and worked to treat allied soldiers through the next day. He put himself in danger to call in U.S. helicopter gunships to repel attacks over the following 17 hours until he could be safely airlifted.
Duffy was wounded in battle in 1972 but refused to be evacuated, instead moving closer to enemy positions to call in air strikes. He was wounded again but still refused treatment. As his position came under attack over the next two days, Duffy helped move the wounded to an evacuation site and direct fire on more enemy positions. He only boarded the helicopter once all other evacuees were on board.
Mr. Biden has awarded the Medal of Honor to four other service members since taking office. Tuesday's ceremony comes days after the death of Hershel "Woody" Williams, who was the last surviving recipient honored for service in World War II. Williams will lie in honor in the U.S. Capitol this week.
Share this news on your Fb,Twitter and Whatsapp
Times News Express – Breaking News Updates – Latest News Headlines
Times News Express||USA NEWS||WORLD NEWS||CELEBRITY NEWS||POLITICS||TOP STORIES