UK
Russia-Ukraine war live: hundreds of thousands without water or power; Russia warns of battle for Kherson in 'very near future'
Putin imposes martial law in annexed territories in Ukraine
Russia's president, Vladimir Putin, has announced that he has signed a decree imposing martial law in the four Ukrainian regions annexed by Russia, Russian state-owned news agency Tass is reporting.
The Russian leader is currently addressing a national security council meeting, as the Guardian's Andrew Roth writes.
Key events
Multiple explosions heard in central Kyiv
Multiple explosions have been reported in Ukraine's capital, Kyiv, just now.
Britain's ambassador to Ukraine, Melinda Simmons, said the explosions are likely the Ukrainian air defence system in action.
This is from the Financial Times' Christopher Miller:
The European Union has provisionally agreed to impose sanctions over the use of Iranian-made drones in Russian strikes on Ukraine, according to three EU diplomats.
Sanctions experts agreed to a list of eight Iranian individuals and entities who would be added to the bloc's sanctions blacklist in a meeting on Wednesday.
The list will be finalised in time for a meeting of European leaders starting late Thursday.
Nabila Massrali, a spokesperson for EU foreign policy chief Josep Borrell, said:
Now that we have gathered our own sufficient evidence work is ongoing in the (European) Council in view of a clear, swift and firm EU response.
On Monday, Borrell said evidence was still being gathered on the alleged Russian use of Iranian drones.
The cost to Ukraine of downing the "kamikaze" drones being fired at its cities vastly exceeds the sums paid by Russia in sourcing and launching the cheap Iranian-made technology, analysis suggests.
A total of 161 Shahed-136 drones, one larger Shahed-129 and four even larger unmanned attack vehicles known as Mohajer-6s have been shot down by Ukrainian air defences in the last month.
With the price of the Iranian-made Shahed-136s standing at just €20,000 to €50,000 for each vehicle, the total cost to Russia of the failed drone attacks unleashed on Ukraine in recent weeks is estimated by military analysts at the NGO Molfar to be between $11.66m (£10.36m) and $17.9m (£15.9m).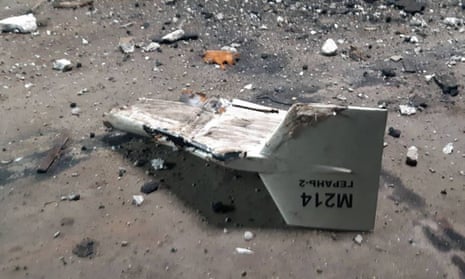 Ukraine has deployed a host of weaponry to bring the drones down, including MiG-29 jets, C-300 cruise missiles, Nasams ground defence systems and small-arms fire.
The estimated cost to Ukraine stands at more than $28.14m (£25m), according to the analysis, which is based on open sources. The data includes drones launched between 13 September and 17 October.
It highlights the low financial cost to Russia of the drone attacks, which are continuing to unleash terror in Ukraine, killing civilians and striking at the country's energy infrastructure.
Artem Starosiek, Molfar's chief executive, said the use of drones should nevertheless be seen as a sign of Moscow's weakness.
Russia is losing this war. If they are ordering drones from Iran it means they don't have their own weapons.
Madagascar's foreign affairs minister, Richard Randriamandrato, has been sacked for voting at the UN to condemn Russia's "attempted illegal annexation" of four partially occupied regions in Ukraine, according to sources.
The UN's general assembly voted overwhelmingly last Wednesday in favour of a resolution that also reaffirmed the sovereignty, independence, unity and territorial integrity of Ukraine within its internationally recognised borders.
Until last week, Madagascar always abstained during the various votes on resolutions related to the crisis in Ukraine.
Two senior officials at the office of Madagascar's president, Andriy Rajoelina, told Reuters that Randriamandrato was sacked for being one of those who voted in support.
The Guardian's Pjotr Sauer writes that Russian-installed officials in the occupied city of Mariupol in southern Ukraine have removed a monument to the forced starvation of the Holodomor famine of 1932-33.
A senior Ukrainian official has accused Russia of staging a "propaganda show" in occupied Kherson after Russian-installed officials said they were preparing to defend the city from imminent Ukrainian attack and urged civilians to evacuate.
Andriy Yermak, the head of the Ukrainian president's office, also denied that Kyiv's troops were shelling the city in southern Ukraine.
In a post on Telegram, he wrote:
The Russians are trying to scare the people of Kherson with fake newsletters about the shelling of the city by our army, and also arrange a propaganda show with evacuation. Propaganda will not work.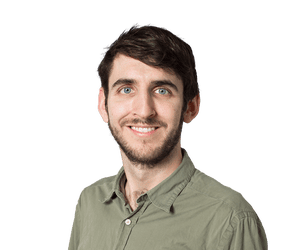 Alex Hern
Russian social networking apps VKontake and Mail.RU have been restored to the iOS App Store after their parent company proved it wasn't owned by a sanctioned entity, Apple says.
The two apps were removed from the App Store in September, after a wave of UK sanctions targeted the senior leadership of Gazprombank and Sberbank, state-owned banks that between them are believed to own around half of VK, the apps' parent company.
But on Monday, they were restored to the App Store without explanation. The company was criticised by activists for the "opacity" with which it made its decision to remove and then reinstate the apps.
Apple says the reason for the reinstatement is because it is satisfied that the apps are not in violation of sanctions. In a statement, a company spokesperson said:
The apps from this developer were removed from the App Store, as required by law, after multiple requests were made to the developer to provide documentation to verify that they were not in violation of UK sanctions. Subsequent to the removal, the developer has provided the requisite information verifying that they are not majority owned or controlled by a sanctioned entity. Thus, the apps have been reinstated to the App Store.
VKontake is now available on every national app store. Mail.RU, however, remains unavailable in two countries: mainland China and Ukraine.
Mykhailo Podolyak, a political adviser to the Ukrainian president, has warned Russia that "reality can hurt" after the Russian-installed leader of the occupied Ukrainian region of Kherson urged residents to evacuate amid escalating pressure from a Ukrainian counter-offensive.
Russia's attacks on Ukrainian power infrastructure are war crimes, says EU chief
Russia's strikes on critical energy infrastructure in Ukraine are "acts of pure terror" that amount to war crimes, the head of the European Commission has said.
In a speech to lawmakers in the European parliament this morning, Ursula von der Leyen said:
Yesterday we saw again Russia's targeted attacks against civilian infrastructure. This is marking another chapter in an already very cruel war. The international order is very clear. These are war crimes.

Targeted attacks on civilian infrastructure with the clear aim to cut off men, women, children of water, electricity and heating with the winter coming, these are acts of pure terror and we have to call it as such.
Hello everyone. It's Léonie Chao-Fong here again, taking over the live blog from Martin Belam to bring you all the latest developments on the Russia-Ukraine war. Feel free to drop me a message if you have anything to flag, you can reach me on Twitter or via email.
Summary of the day so far …
The Russian-installed leader of the occupied Ukrainian region of Kherson, which Russia claims to have "annexed", said this morning that authorities plan to evacuate 50-60,000 people over the next six days, amid escalating pressure from a Ukrainian counter-offensive. Governor Vladimir Saldo said authorities were moving civilians to the left bank of the Dnipro River in order to keep people safe and allow the military to "act resolutely".

The new commander of Moscow's army in Ukraine described the military situation as "tense". "The enemy continually attempts to attack the positions of Russian troops," Sergei Surovikin said in his first televised interview since being appointed earlier this month, adding that the situation was particularly difficult around the occupied southern city of Kherson.

Kyiv has recently introduced a news blackout in the south of the country, leading to speculations that it was preparing a new major offensive on Kherson. "When the Ukrainians have a news blackout it means something is going on. They have always done this before when there is a big offensive push on," Michael Clarke, a former director general of the Royal United Services Institute, told Sky News.

The head of Kryvyi Rih's military administration, Oleksandr Vilkul, said Russia launched rocket fire overnight on an energy facility, causing "serious destruction".

Ukrainian forces shot down 13 "kamikaze" drones over Mykolaiv overnight, according to the region's governor, Vitaliy Kim.

An attempt to retake control of the Zaporizhzhia nuclear power plant (ZNPP) by boats loaded with Ukrainian special forces has been repulsed, according to one of the Russian-installed officials in occupied eastern Ukraine.

Ukraine has withdrawn its ambassador to Kazakhstan following a row over Petro Vrublevsky's comments about killing Russians.

The Belarus defence ministry said in a statement that it has begun summoning citizens to check their eligibility for military service, but that it is not planning mobilisation. The military registration and enlistment activities are strictly routine and are expected to be completed by the end of this year, it said.
That is it from me, Martin Belam, for now. I will be back later. Léonie Chao-Fong will be with you for the next few hours.
There are reported air alarms in the Mykolaiv, Chernihiv and Kyiv regions.
Russian-installed leader of Kherson says 60,000 people to be evacuated over next six days
The Russian-installed leader of the occupied Ukrainian region of Kherson, which Russia claims to have "annexed", said this morning that authorities plan to evacuate 50-60,000 people over the next six days, amid escalating pressure from a Ukrainian counter-offensive.
Speaking on an online broadcast of Soloviev Live", Vladimir Saldo said authorities were moving civilians to the left bank of the Dnipro in order to "keep people safe" and allow the military to "act resolutely".
"I drove through the regional centre this morning. On the exterior, there was nothing to suggest there was a lot of pressure," Saldo said.
"But when I arrived at the river port I saw that the boats were waiting and are already loaded with people ready to go to the left bank of the Dnipro," he said, adding that the situation "is getting tense".
Reuters reports he said an estimated 10,000 people a day would be moved over the next six days, and that some regions in Russia were being prepared to accept people. More than 5,000 people have already left Kherson in the last two days, Saldo said.
The River Dnipro flows through the Kherson region. The city of Kherson is to the north of the river, where Russia controls some territory. However, the bulk of the region is to the south of the Dnipro, which Russia fully occupies at present. There are limited crossings, one of which is the Antonovskiy Bridge, which has been a frequent target for Ukrainian attacks.
Here is a video clip of the new commander of Moscow's army in Ukraine announcing that civilians are being "resettled" away from the Russian-occupied southern city of Kherson, describing the military situation as "tense".
Sergei Surovikin said the situation was particularly difficult around Kherson. Russian forces have been trying to hold off a Ukrainian counter-assault in the region that Moscow claimed to have annexed last month after staging its sham referendum.
Kyiv withdraws ambassador to Kazakhstan following diplomatic row over 'killing Russians' remark
It appears there has been a resolution to the diplomatic standoff between Ukraine, Kazakhstan and Russia over Ukraine's ambassador in Astana, Petro Vrublevsky. The ambassador is to be withdrawn.
Russia had called for him to be expelled after he gave an interview in which he made comments about "killing" Russians. He later apologised for the remarks. Kazakhstan did not expel him, which sparked criticism from Moscow.
Now it appears, according to reports from Agence France-Presse, that Astana has informed Kyiv of the "unacceptability" of Vrublevsky's statement, and the Ukrainian president's office has responded by recalling the ambassador.
At one point in the row, Kazakhstan had summoned the Russian ambassador for a dressing down about Moscow's criticisms.
In August, Vrublevsky had said Ukrainians were "trying to kill as many Russians as possible" because the more they kill now, "the fewer our children will have to kill".
Share this news on your Fb,Twitter and Whatsapp
Times News Express – Breaking News Updates – Latest News Headlines
Times News Express||USA NEWS||WORLD NEWS||CELEBRITY NEWS||POLITICS||TOP STORIES