Movie/TV News
Bloodborne Remaster Confirmed To Only Exist In Your Dreams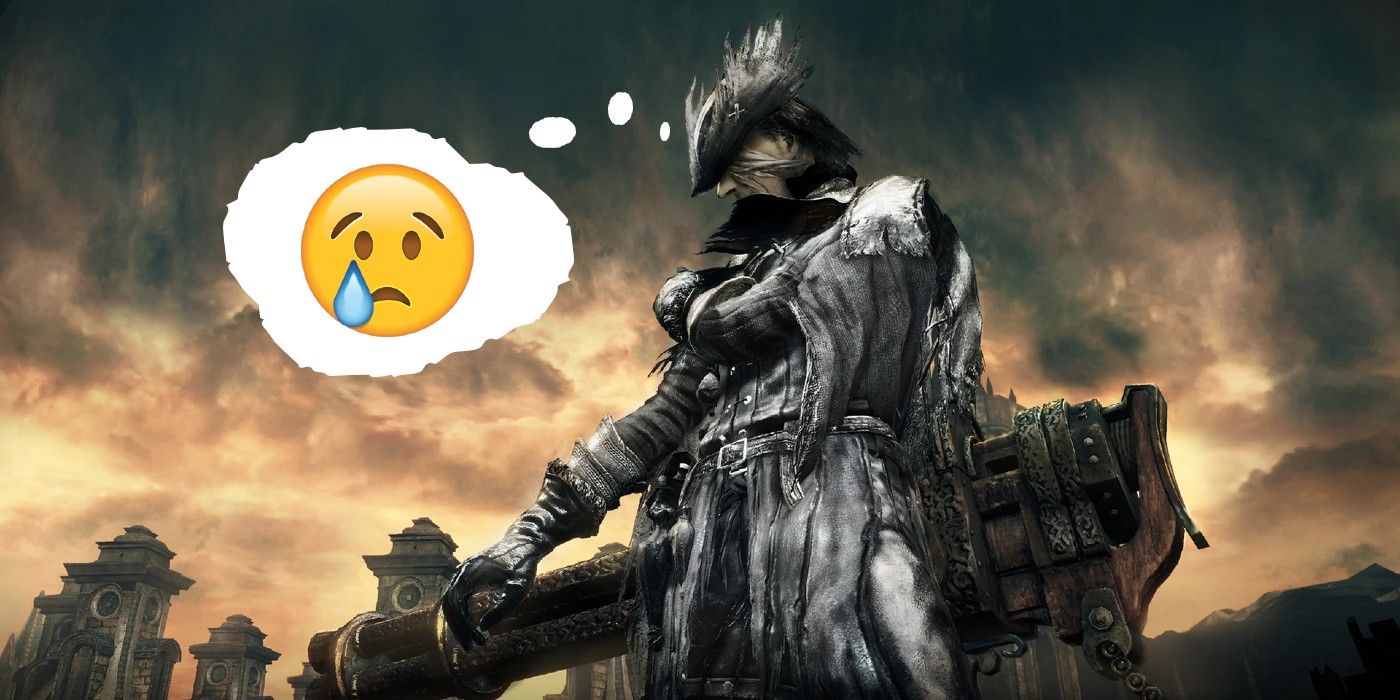 Bloodborne fans are holding out hope for a PC and PlayStation 5 remaster, but an industry insider now claims that the project is a mere dream.
Fans have been desperately waiting for a Bloodborne remaster, or a PC port, but industry insider Jason Schreier claims that the project doesn't actually exist – at least not yet. FromSoftware's 2015 action RPG takes players to the gothic city of Yharnam for a cosmic horror story inspired by Lovecraftian literature. The spooky Soulslike built upon and rearranged the gameplay formula established by Dark Souls to create a truly beloved experience. While a fan-made Bloodborne 4K and 60 FPS remaster recently demonstrated the project's potential, an industry insider has dashed the dreams of fans waiting for an official remaster.
With Bloodborne FromSoftware abandoned the medieval fantasy aesthetic of Dark Souls in favor of a blood-drenched romp through a gothic city overrun by monsters. Cast as a dutiful Hunter, players must carve their way through werewolves, angry mobs and even more horrifying enemies using a vast arsenal of Trick Weapons. These weapons are able to switch between two distinct forms, adding strategy and brutality to each encounter, and Bloodborne's signature Rally mechanic lets players regain health by being aggressive in battle. The success of Bloodborne means many players are interested in a sequel, or at least a PC port to allow gamers to enjoy it outside of the PlayStation 4.
Related: Predicting The Next FromSoftware Game After Elden Ring
A Bloodborne PS5 and PC release has been rumored for years, leaving fans disappointed each time the title is absent from a PlayStation event. Recently rumors began to swirl that Bluepoint Games, a PlayStation-owned studio that specializes in remakes like Shadow of the Colossus and Demon's Souls, would be handling the bloody RPG series. These rumors suggested that Bluepoint was developing a Bloodborne remaster intended for release on PC alongside the PlayStation 5. These same rumors went on to suggest that Bluepoint would actually develop Bloodborne 2 after the remaster, taking control of the series away from FromSoftware. Many gamers were excited by this idea, with a Bloodborne 2 fan trailer showing off what a full-fledged sequel to the game might look like.
Rumors Of A Bloodborne Remaster Haven't Been Real Leaks
A recent tweet from notable gaming industry insider Jason Schreier suggests that rumors of a Bloodborne remaster are, in fact, mere rumors. A fellow Twitter user asked when Schreier would be leaking the highly-anticipated Bloodborne remaster, only for Schreier to reply that he, "Can't leak what doesn't exist." This firm denial of the project's existence suggests that there is no PlayStation 5 and PC remaster of Bloodborne in development at Bluepoint Games, or anywhere else. This news will no doubt leave Bloodborne fans disappointed yet again, though it's also possible that Schreier is simply in the dark about any remasters being developed.
Bloodborne still stands out as a crown jewel of FromSoftware's Soulslike lineup, even after the release of beloved follow-ups like Dark Souls 3 and Elden Ring. A remaster would let the game finally arrive on PC and achieve a steady 60 frames per second, but Jason Schreier claims that the project is a just a dream. While the industry insider has an impressive track record of leaks, Bloodborne fans should keep gaining insight if they want to successfully summon a remaster of the gothic horror RPG.
Next: It's Time To Give Up On Bloodborne For PC
Source: Jason Schreier/Twitter
Every Secret & Reveal In Doctor Strange 2's Audio Commentary
About The Author
Share this news on your Fb,Twitter and Whatsapp
Times News Express – Breaking News Updates – Latest News Headlines
Times News Express||USA NEWS||WORLD NEWS||CELEBRITY NEWS||POLITICS||TOP STORIES