Movie/TV News
90 Day Fiancé: Ariela Shares Fun Memory From Ethiopia After Move To US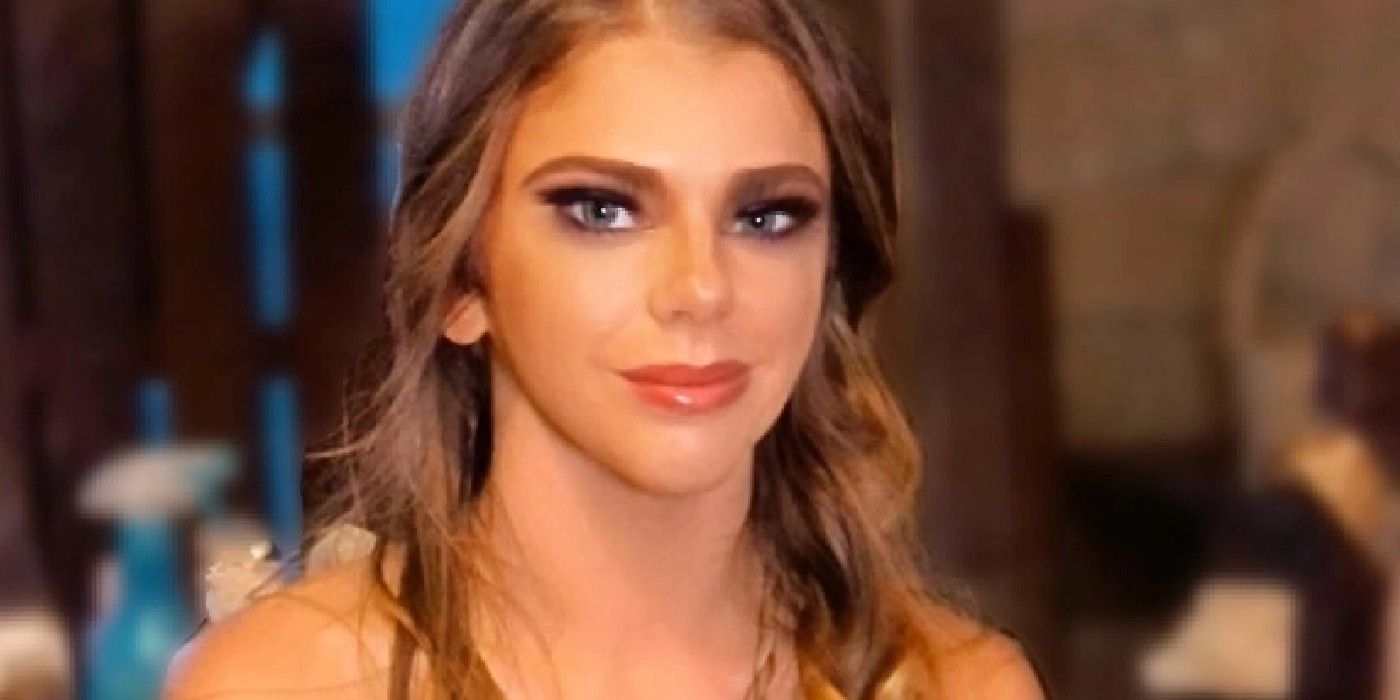 Ariela Weinberg posts a funny throwback video from Ethiopia. The video shows that the 90 Day Fiancé star genuinely loves Ethiopian culture.
Ariela Weinberg of 90 Day Fiancé has shared a funny memory from Ethiopia on Instagram. It seems like Ariela is missing Ethiopia now that she appears to be living in the US with Biniyam Shibre and their son, Aviel Shibre. In the last few episodes of 90 Day Fiancé: The Other Way, Ariela moved to America to get Aviel's hernia surgery. While Aviel is now doing perfectly fine, Ariela and Biniyam's relationship seems to be on the rocks.
After Ariela reached the US, Biniyam unveiled a different side. He started ignoring his fiancée and even refused to answer her phone calls. Ariela learned that Biniyam had been treating their home as a party house. Ariela also thinks that Biniyam is cheating on her because some girls also came to their house. During a confessional, she mentioned that long-distance has never been good for their relationship. Well, the couple may be having communication problems on the show. But in reality, they have now moved to the United States. Several clues suggest that Ariela and Biniyam are now living together in New Jersey with their son. However, that doesn't mean that Ariela's love for Ethiopia has died down.
The 29-year-old former writer recently shared an old memory in which she is trying to spread the batter in a spherical shape to make an Ethiopian bread, Injera. Along with this Instagram video, the 90 Day Fiancé celeb Ariela used Ethiopian music. She captioned the video as "Ethiopia… I don't have words. Love is a strange thing, even when it is for a place rather than a person." While referring to the Ethiopian civil war, Tigray War, she added: "When you love a person or a place you suffer and cry with them. But just for now, I want to laugh at this funny little memory."
Ariela, who was recently spotted in New Jersey with Biniyam, revealed that she made the most amazing memories of her life in Ethiopia. Even though Ariela couldn't make the bread in a perfect sphere, many 90 Day Fiancé fans told her she did a good job. A fan commented, "You are much better [at it] than I am." Another fan chimed in, "I love your eagerness to learn." Someone else wrote, "Oh my goodness, you are better than me, Ari." After seeing her tempting throwback video, many fans realized that Ariela genuinely loved Ethiopian culture and was eager to learn more about it.
Even though Ariela loved living in Ethiopia, she had to move to Kenya and then to the US because of Biniyam. She mentioned that some of Biniyam's friends were evil and didn't share good relationships with their wives. Thus, Ariela wanted to distance her baby daddy from any bad influence and decided to move to Kenya. While Biniyam has been acting recklessly, it is nice to see that 90 Day Fiancé star Ariela is trying to save her family.
Source: Ariela Weinberg/Instagram
Times News Express – Breaking News Updates – Latest News Headlines
Times News Express||USA NEWS||WORLD NEWS||CELEBRITY NEWS||POLITICS||TOP STORIES