Movie/TV News
90 day fiance julia brandon unveil bold dangerous biker looks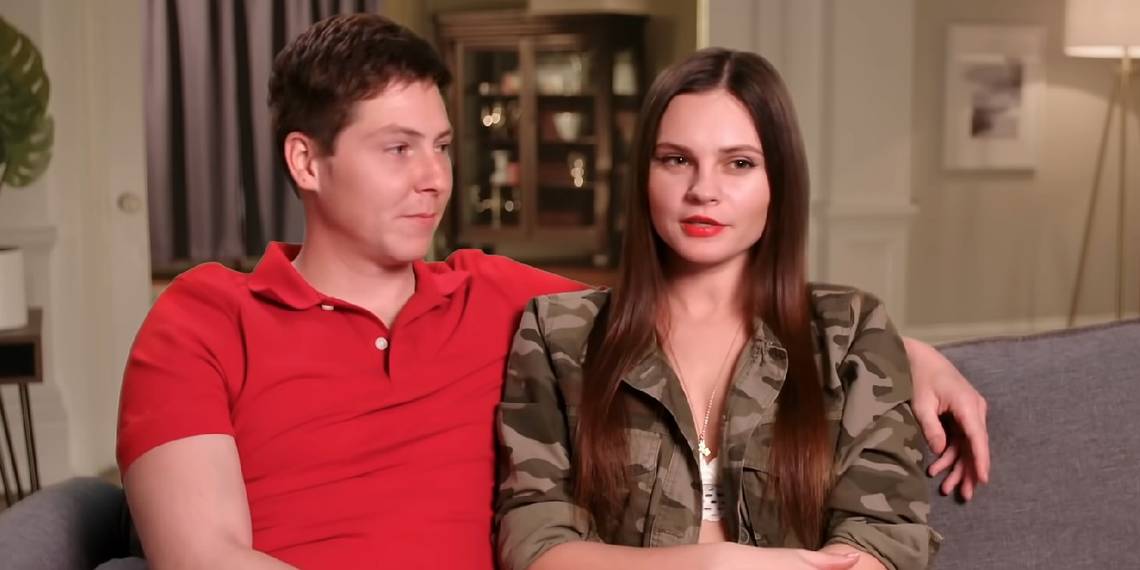 Former 90 Day Fiancé stars Julia Trubkina and Brandon Gibbs recently flaunted their new all-black biker looks on Instagram. Their bold persona seems completely different from when they first featured on 90 Day Fiancé season 8. The couple met through Brandon's friend, and after spending some time together in Iceland, they got engaged. The Russian beauty moved to Brandon's family farm in the United States, where she had a difficult time adjusting to life in the countryside. Despite several problems, the two tied the knot in April 2020. Brandon and Julia may not be the most popular 90 Day Fiancé stars, but they are definitely one of the funniest couples in the franchise.
Recently, Brandon made fun of his mama's boy image on Instagram to make many fans laugh. The 90 Day Fiancé star posted a photo of him with Julia from Jamaica and said he initially wanted to take his mother, Betty Gibbs, on this vacation. But he had to take Julia because Betty was busy. Many 90 Day Fiancé fans loved Brandon's sense of humor. The fans also liked that Brandon makes fun of his mama's boy image instead of getting defensive. Brandon and Julia are now showing that they aren't just funny or sweet, but they look bold and intimidating as well.
The 90 Day Fiancé couple has unveiled their edgy biker looks on Instagram. Brandon posted a few photos of himself on his bike with Julia while wearing black biker clothes. Overall, Julia and Brandon looked tough and fearless in their matching black attires. The former go-go dancer looked like an action movie star while revving the bike and showing off her arm-long tattoo sleeve. Julia also posted a couple of images posing with the bike. But some fans reacted with shock and concern. A fan wrote, "Be Careful Julia, wear your helmet."
Another concerned 90 Day Fiancé fan chimed in, "Where's Julia's helmet? That's safe." But, a different fan commented, "They probably went like two feet for this video." Brandon told fans that he loves motorcycles and has been riding since he was 6 years old. He wrote, "Julia and I often have disagreements over the motorcycle. but she decided to support my love for the motorcycle and try to love it too."
Earlier, a few 90 Day Fiancé fans were concerned that the 28-year-old beauty is selfish, and she has Brandon wrapped around her finger. But it is nice to see that Julia is taking part in things her husband enjoys, which will surely help the couple bond even more. Brandon and Julia, who recently returned from Jamaica, looked very different from their usual looks in these new pictures. 90 Day Fiancé fans are used to seeing them as a gentle and lovely couple, but they are looking like rebellions in their new biker looks.